Autel MaxiSys Pro Scan Tool  is  designed to be the go-to tool for the professional technician who performs J-2534 reprogramming on a regular basis. It  can do online programming, at the same time it's compatiable for diagnosis and online programming for part of the original software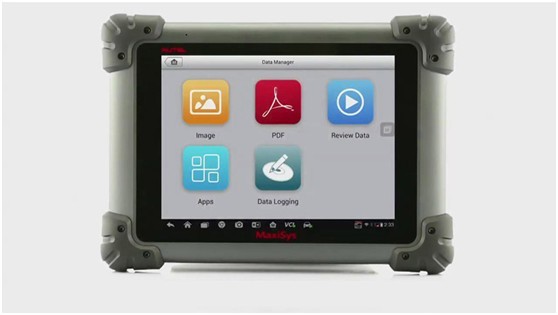 MaxiDAS DS708 Update Operation Instructions as following.
1. Maxidas DS708 Update Main Usage
a. Upgrade with the programs which our company designate to get all the update files.
b. It allows to uninstall the softwares that SD card has already installed before.
2. Operation instructions
a.Uncompress the package to current folder.
b.Place the SD card into your computer. Copy and paste the "Scan"and"autorun.exe" files under the root directory of SD card.
c.Run the program "manager-pc" on your PC according to the following promts on your computer. There comes a program called "updateclient" , then run it. You can see this interface (see Figure 2-1) as below.
d. Choose all the package files and click "Update" to download them. (Or choose some according to your personal will.) They can be extracted automatically into your SD card after being downloaded completely. Please no worry and kindly wait for that. "Page up "and "Page down" allow you to view other options or information. If you have more than one DS708 and SD card to upgrade, please "select disk" to choose different SD cards.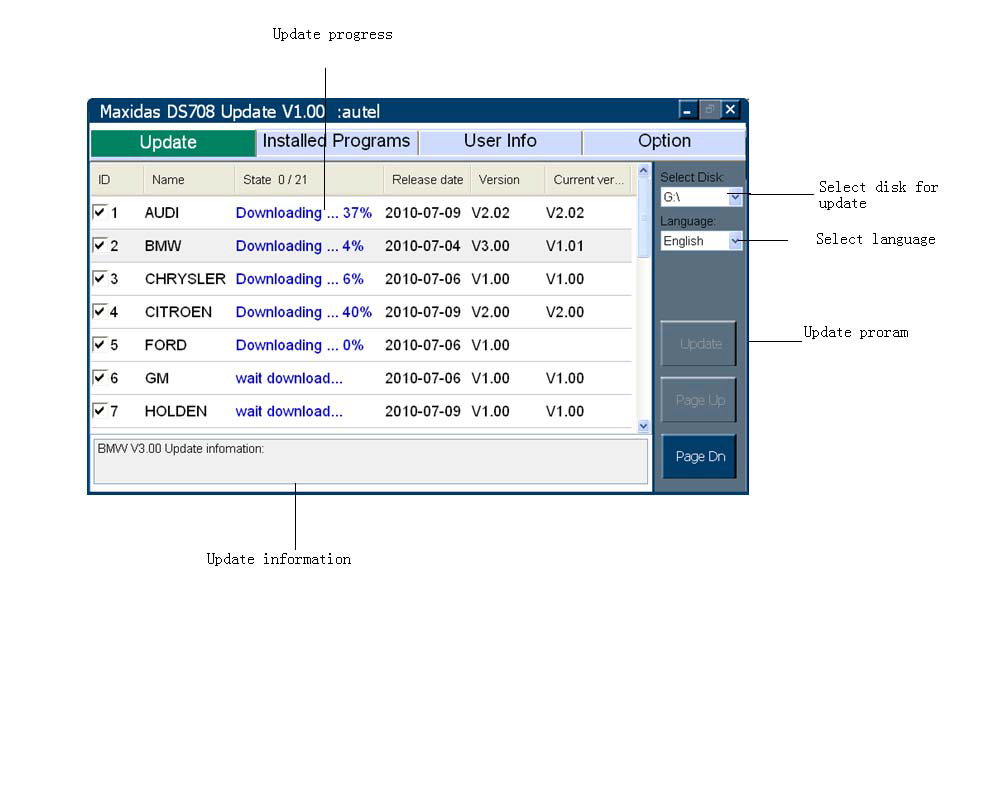 e.Uninstall Programs Under the "Installed Programs"menu, it allo ws people to delete the vehicles files which SD card installed before.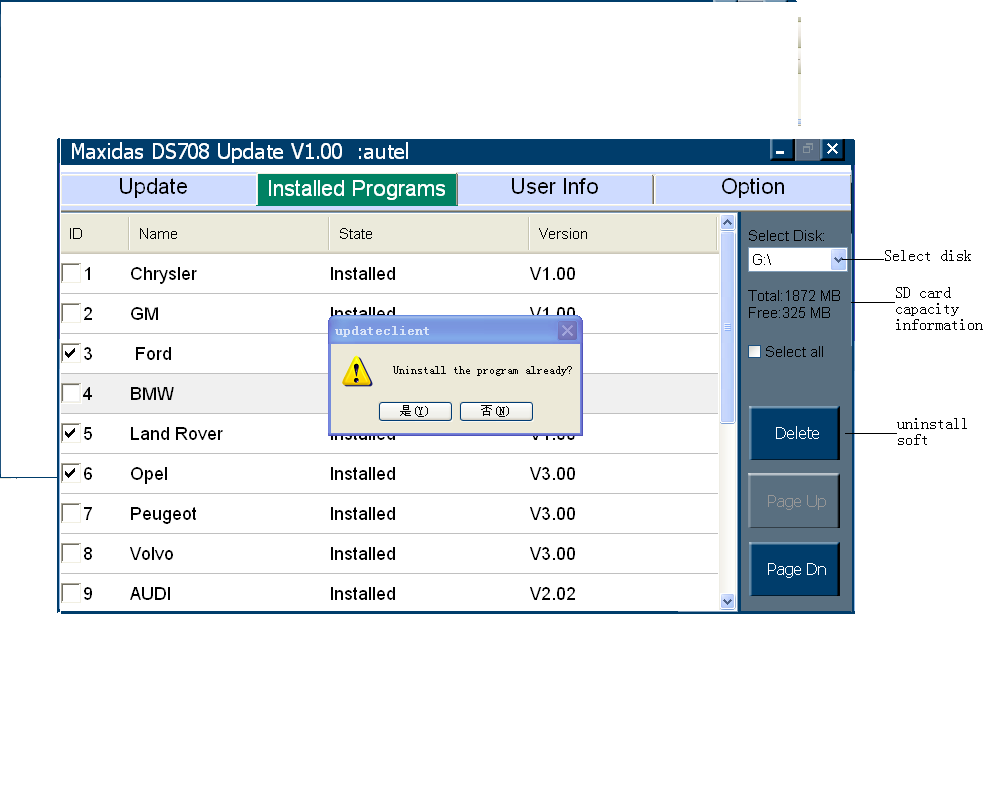 f."User Info" has the function to modify the login password. But it is disabled
currently until the system is completed (see Figure 2-3)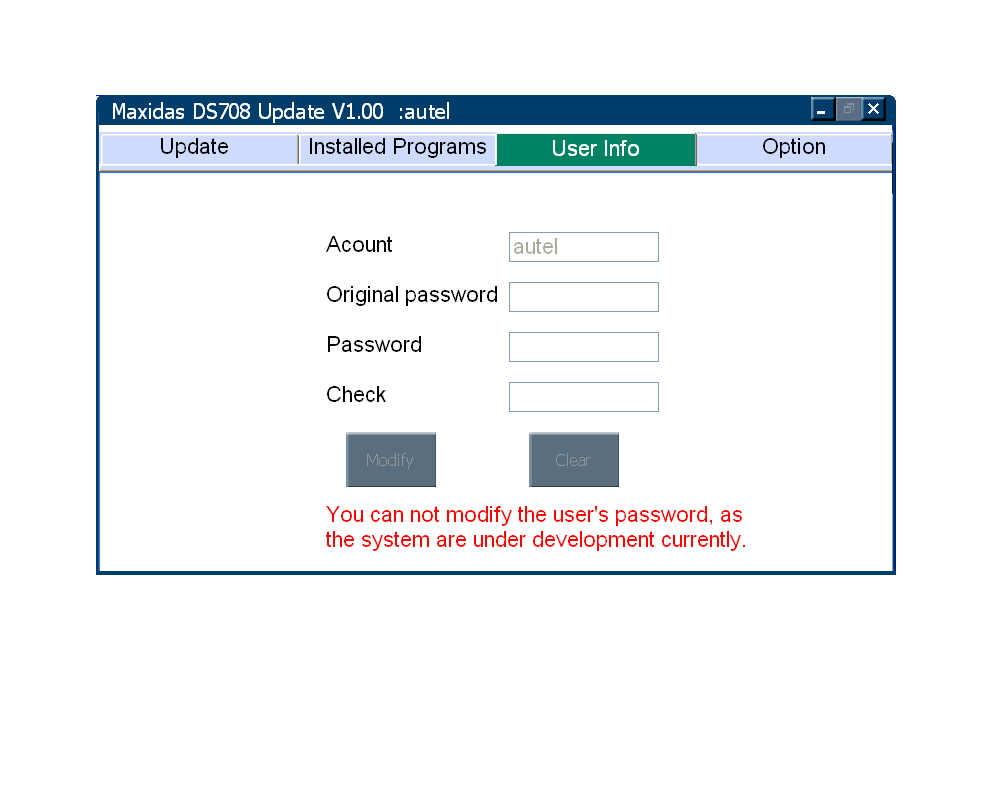 g.The website information and software version can be checked under the "Option" menu. It also allows people to find a path of the temporary directory to download files.(see Figure 2-4).