In the compatible aspect of data agreement, PS2 comprehensively supports all protocols and all modes for the OBD II. The built-in CAN BUS chip supports all CAN BUS agreements. The forward-looking design of PS2 meets the need not only for the present but also for the future automobile main-line examination. The drivers of diagnostic module can be updated through the internet. The formidable compatibility reduces the equipped adapter.
We also provides wireless communication version of Xtool PS2. The servicemen can sits in the office to carry on the functional test. The VAG connector could meet the various requests from customers. All test procedures places on a high-capacity SD card which facilitates the updating procedure. The mulit-language edition will satisfy the demands from our customer around the world.
Xtool PS2 GDS is a hand-held diagnostic system covering most of gasoline heavy duty vehicles on the aftermarket. The Bluetooth PS2 diagnostic system can not only project basic diagnostic function, but support some special functions, such as oil service light, oil inspection, service mileage, service intervals and airbag. XTOOL PS2 system can be updated online. Following OBD2TOOL share you How to update Bluetooth XTOOL PS2 GDS heavy duty scanner?
1) First of all, go to www.xtooltech.com and login in to user center with User Name and password.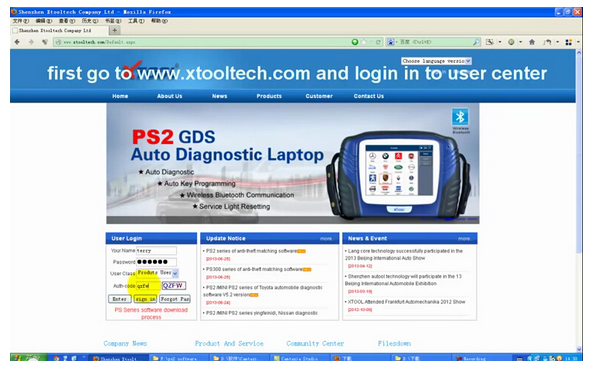 2) Select "Download Center" option under "Navigation" tab
3) Enter Download Center program, download the "Update Tool"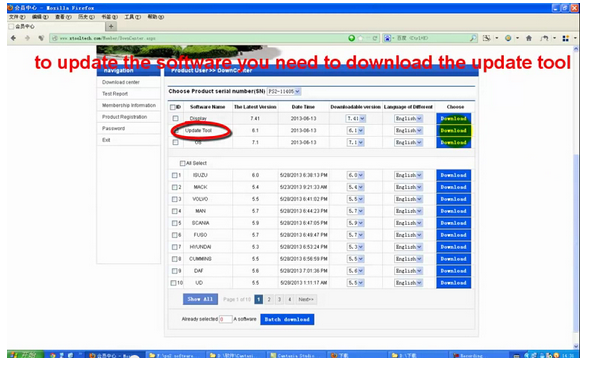 4) Then download the software you need to update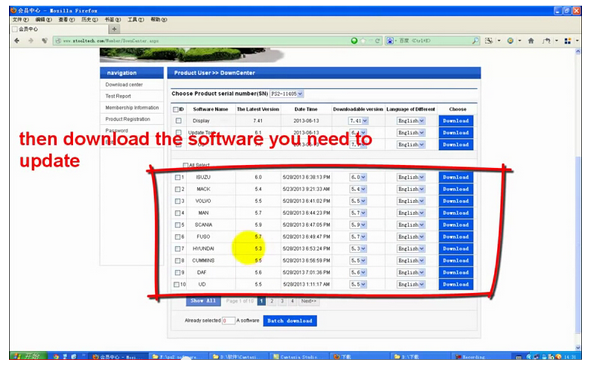 5) Save the update software to be downloaded to a certain folder
6) Open and run Xtool "Update Tool-V* exe" setup on the desktop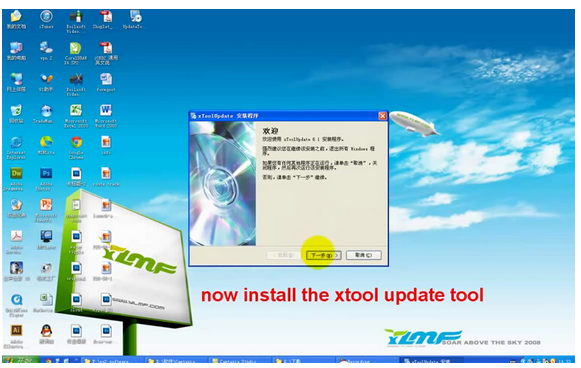 7) Follow the system prompt until the update tool installation is completed
8) After installation finished, remove the SD card from the xtool ps2 truck diagnostic tool, put the card into the SD card reader and then connect the SD card reader to the USB on your computer.
9) Open the Xtool Update Tool on the desktop when the SD card has successfully connected with your computer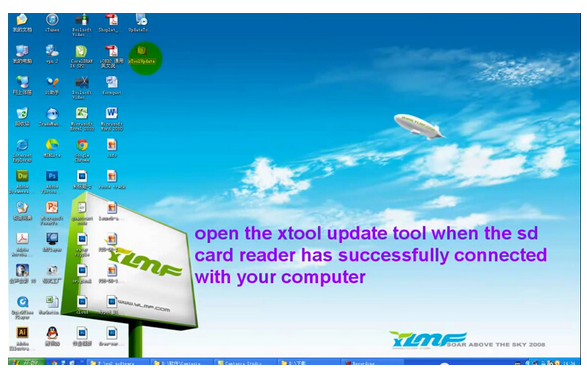 10) Click the browse button to select the folder where you going to put the software winrar files.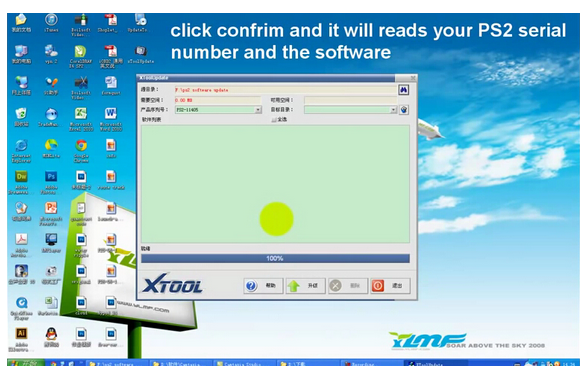 Click Confirm button and it will reads your PS2 Truck Scanner serial number and the software.
11) Select the software to be updated and click the "Update button" to update

12) The Xtool PS2 GDS software update may take some time. Wait patiently until the update procedure is completed.
see more click https://www.autonumen.com/category-178-b0-XTOOL.html