Xentry SD Connect C5 manual: How to insert battery pack to C5 unit
Step 1:Slide the latch (A) in the direction of the arrow.
Step 2:Open the cover.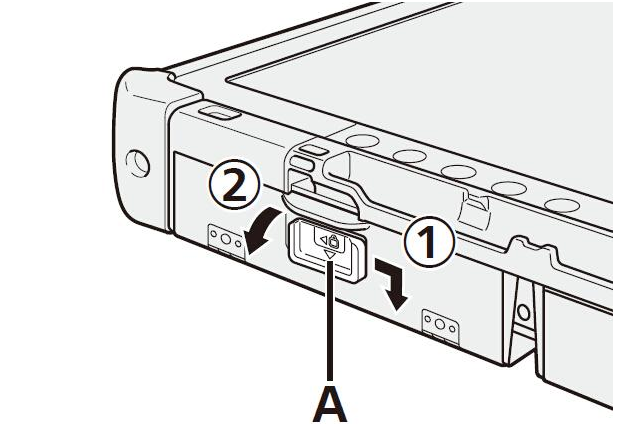 Step 3: Insert the battery pack until it securely fits the connector.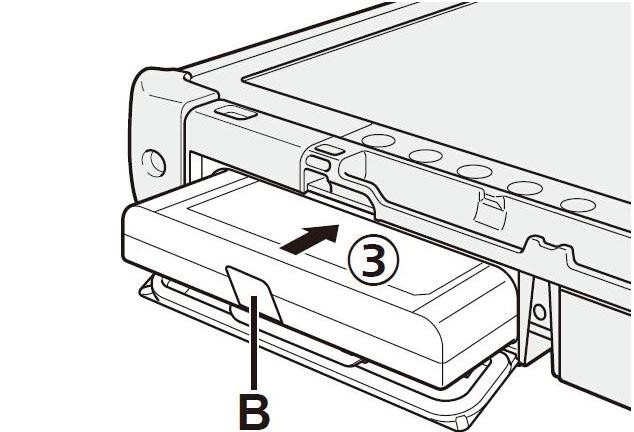 Step 4:Close the cover until it clicks.
Step 5:Slide the latch (A) in the direction of the arrow.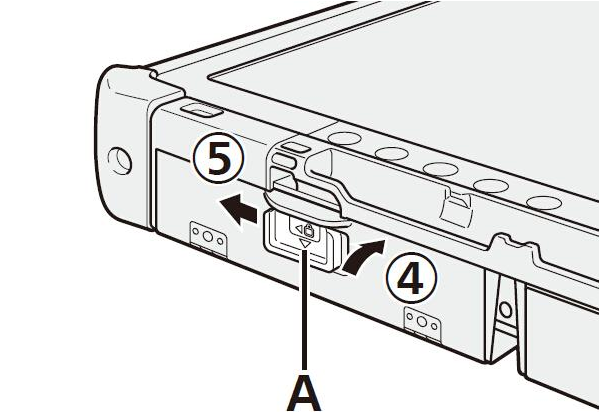 To remove the battery pack
In step 3above, pull the tab (B) of the battery pack.
CAUTION
Make sure the latch is securely locked. Otherwise the battery pack may fall
when you carry the computer.
NOTE
Note that the computer consumes electricity even when the computer power is
off. If the battery pack is fully charged, the battery will fully discharge in the followingperiod of time:
When power is off: Approx. 9 weeks
In sleep ( )/standby ( ): Approx. 4 days
In hibernation: Approx. 8 days
If "Wake Up from LAN" is disabled, the period of time in sleep will become
slightly longer, and the period of time in hibernation will become about the same as during power-off.
When the DC plug is not connected to the computer, disconnect the AC cord
from your AC wall outlet. Power is consumed simply by having the AC adaptor
plugged into an electrical outlet.
https://www.autonumen.com/category-185-b0-MB+Star+Diagnostic+Tools.html