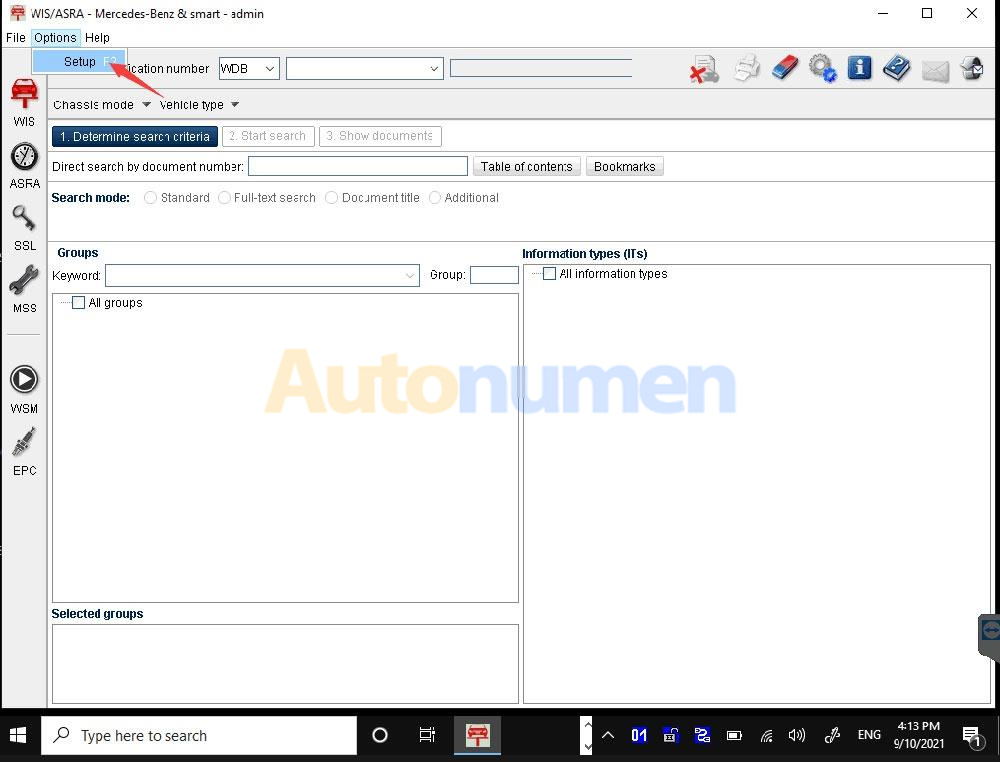 Possible to change language in the vxdiag benz c6 WIS software? Yes, so does EPC. Check the easy guide below.
The procedure is the same on vxdiag c6, vcx se benz and mb star sd c4/c5 devices.
Change WIS software language:
Run WIS, go to Options tab- Setup F2 – Langauge selection
Select the language you desired and press OK to save setting.
Multi-language available: English, French, Spanish, Portuguese, Italian, Dutch, Danish, Swedish, Finnish, Greek, Norwegian, Turkish, Japanese, Hungarian etc
Change EPC software language:
Run EPC, go to Options tab- Setup F2 – Dialog language or Content language, then save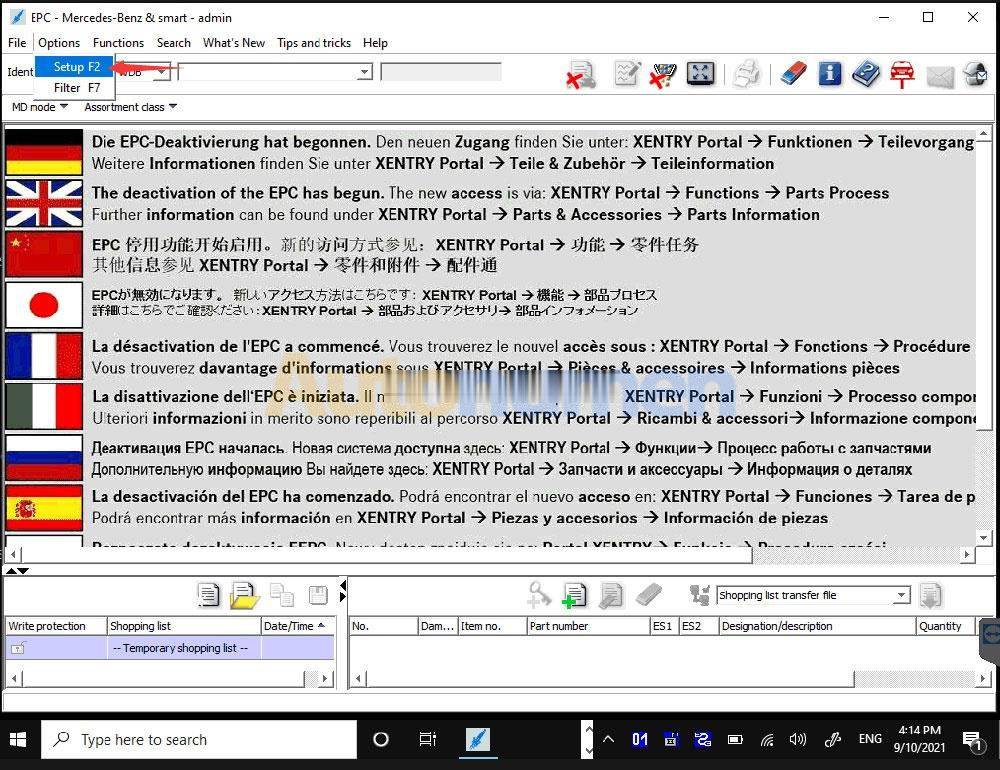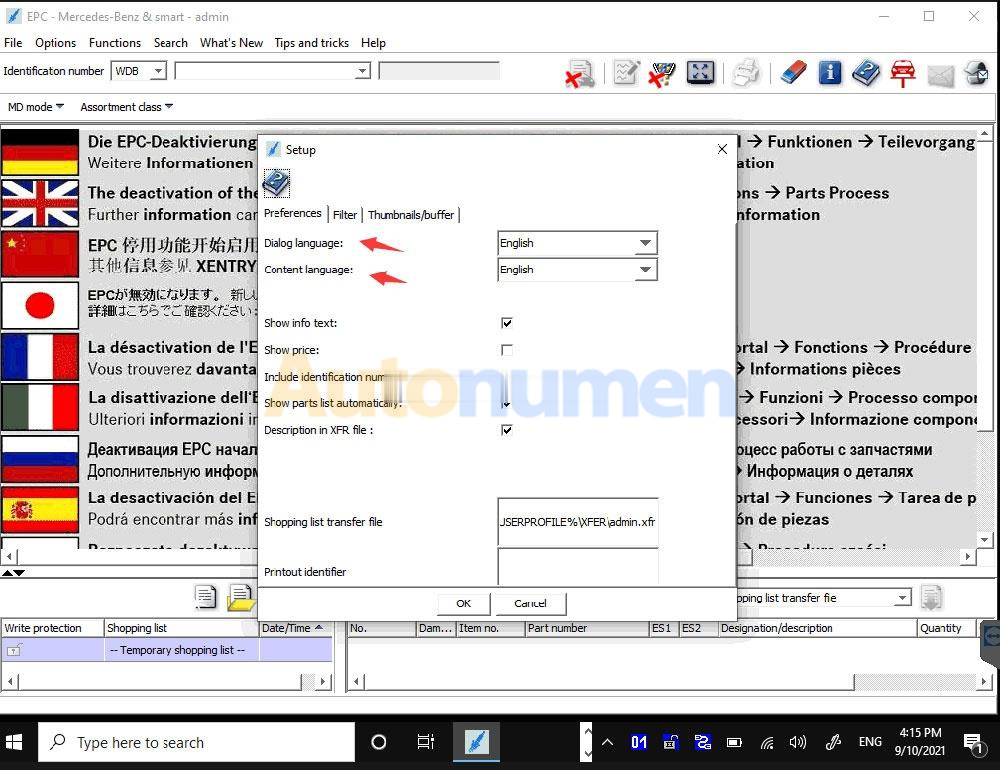 Read also: How to Change VXDIAG Benz DAS & Xentry Software Language?