Here comes a step-by-step guide on how to install JCB Service Master diagnostic software.Hoep it helps!
Preparations:
JCB ServiceMaster 4 Free Download for Win XP,Win 7,Win 8,Win 10
JCB Service Master 4 Installation:
After downloading the JCB Service Master on you laoptop,right click the JCB Service Master4 part 1 to open.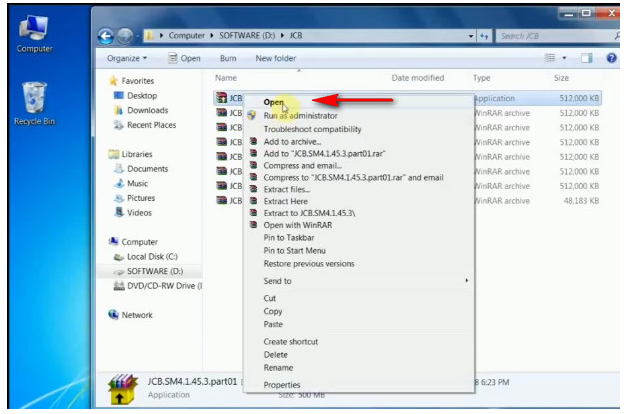 Please click on the "Install" button,and do not change the software installing catalogue.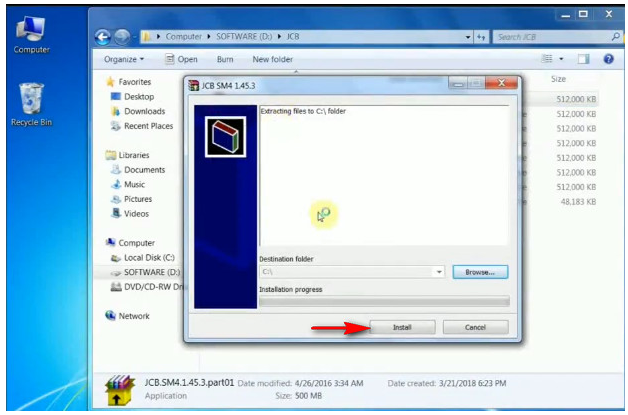 Then it will begin to extract JCB Service Master from part 1 to part 8,just wait for extracting completing.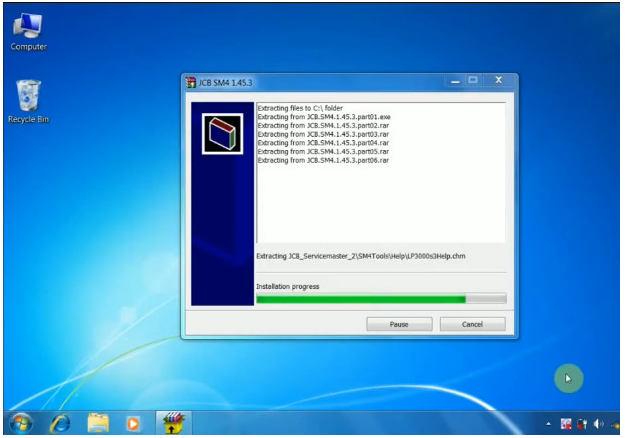 Right click the "Install SM4" icon on the laptop to run as administrator.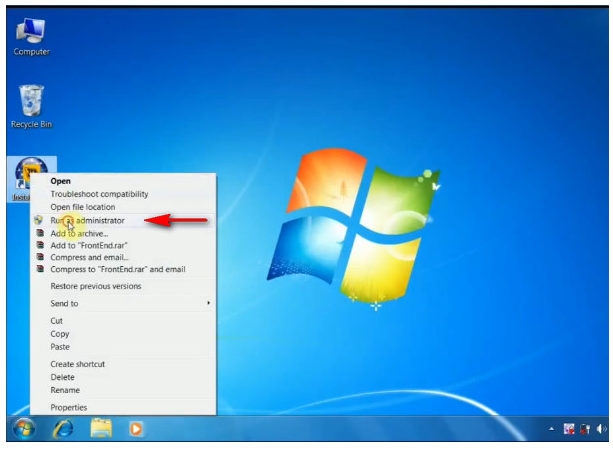 The InstallAware Wizard is verifying the contents of this setup package.This may take a moment.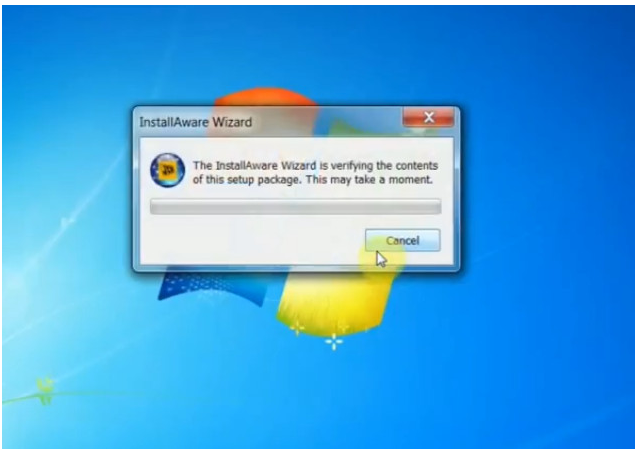 This program will install JCB WebUpdate (v4.00) on your computer.
Click "Next" to continue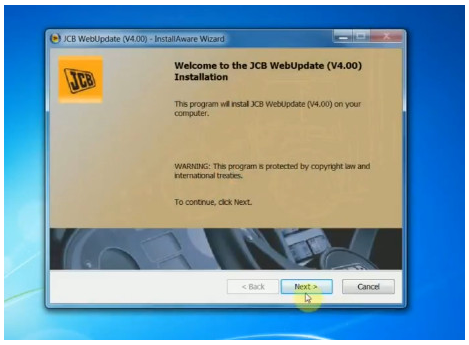 Please wait while JCB WebUpdate (V4.00) is installed.This may take several minutes.
After process completing,click "Next" to continue.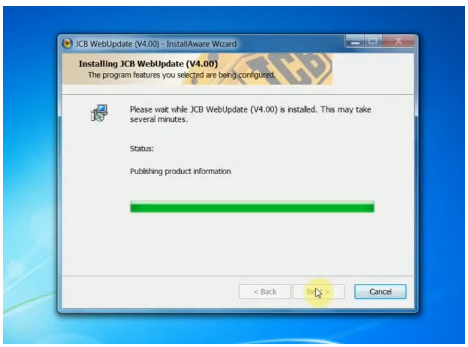 JCB WebUpdate (V4.00) has been successfully installed.
Click "Finish"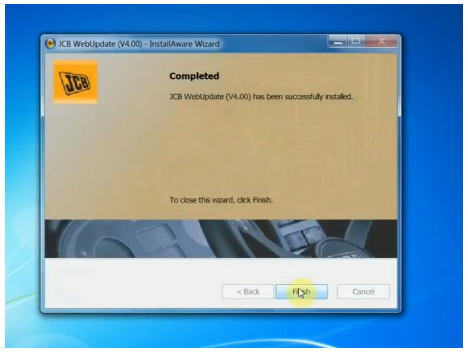 Now remove the "JCB WebUpdate" icon and "Install SM4" icon to Recycle Bin,and empty Recycle Bin.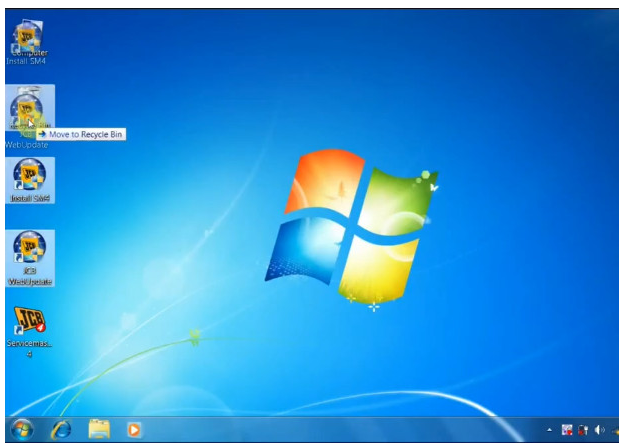 Right click "Servicemaster 4" icon and run as administrator.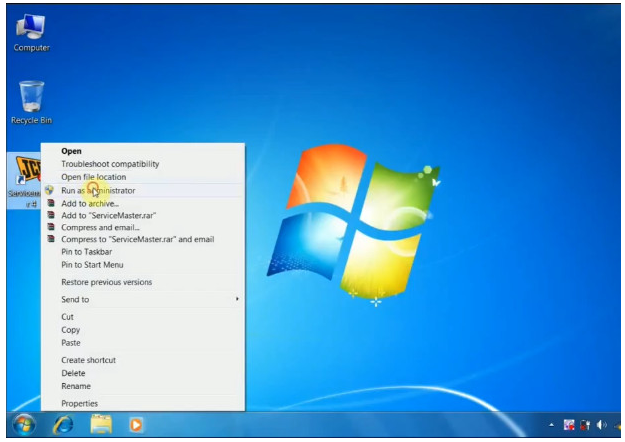 It will prompt with massage:
The Current DLA Driver Version (v) is out of date.Pleae update before using any other tool.
Follow the folder path below to update:
Other>General>DLA
Click "OK" to continue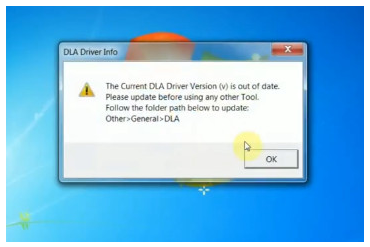 Select "Other" menu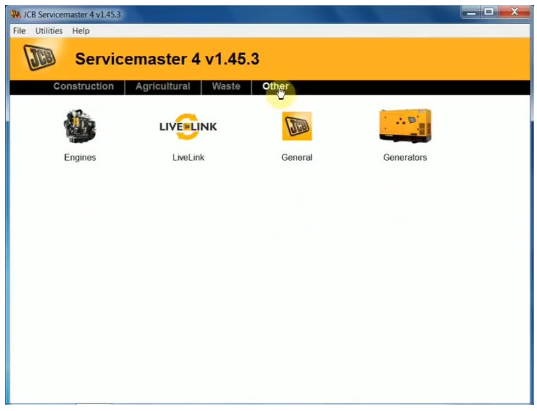 Click "General" option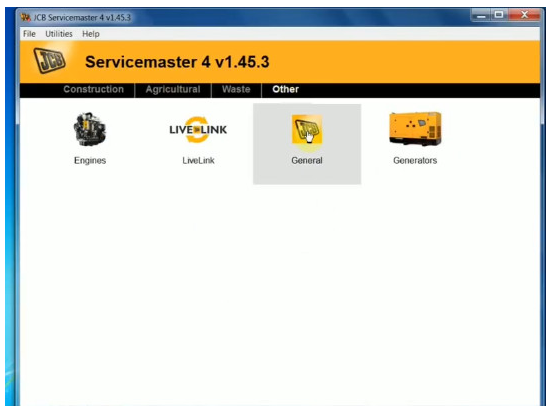 Click "DLA" option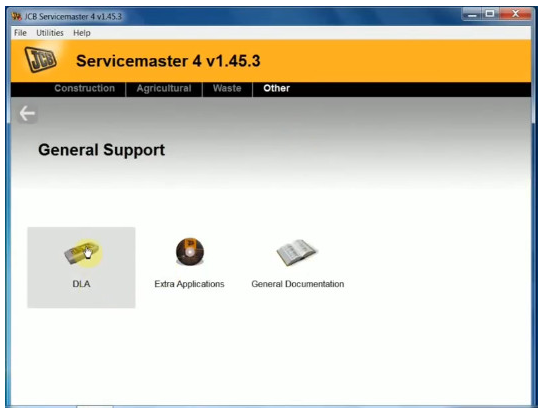 Select "V1.7 USB DLA Win7-Vista-XP SP2 Derivers"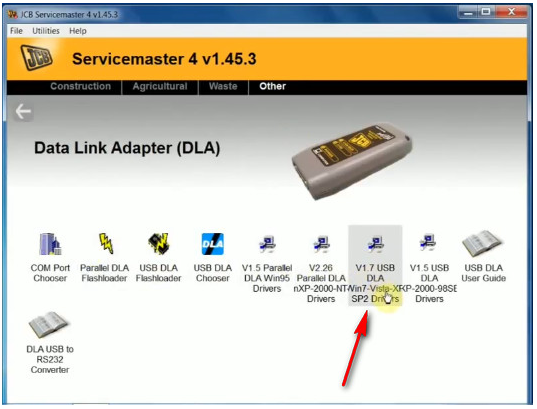 It is recommended that you close all other applications before staring setup.This will make it possible to update relevant system files without having to reboot your computer.
Click "Next" to continue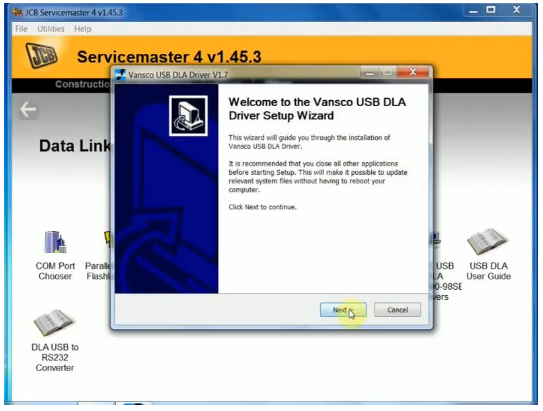 Click "I Agree"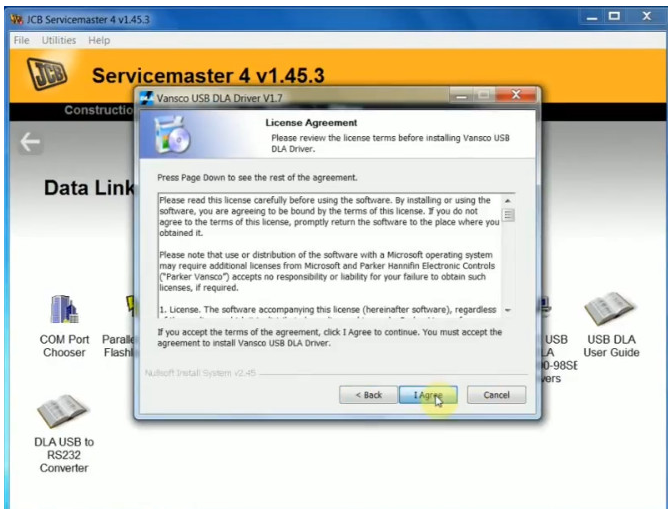 Setup will install Vansco USB DLA Derive in the following folder.Click "Install".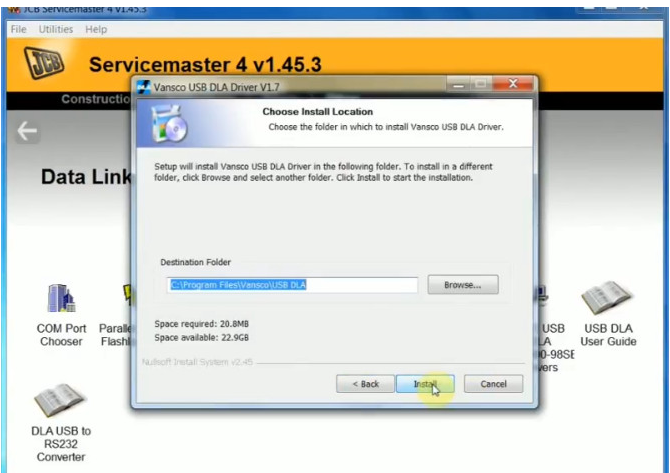 Please wait while Vansco USB DLA Driver is being installed.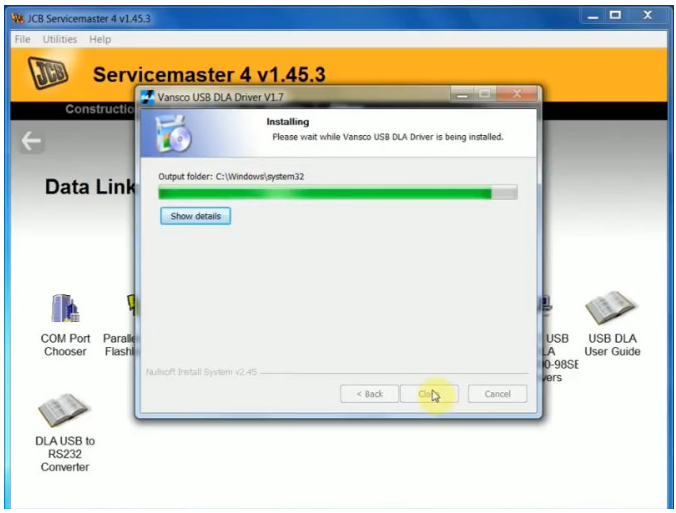 It will prompt you installation complete
Click "Close"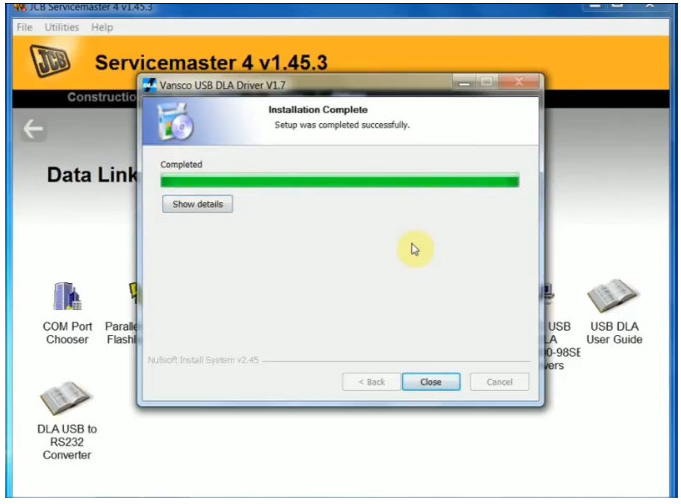 Plug your JCB Service Master 4 Hardware to laptop,then your laptop will show the massage "Installing device driver software"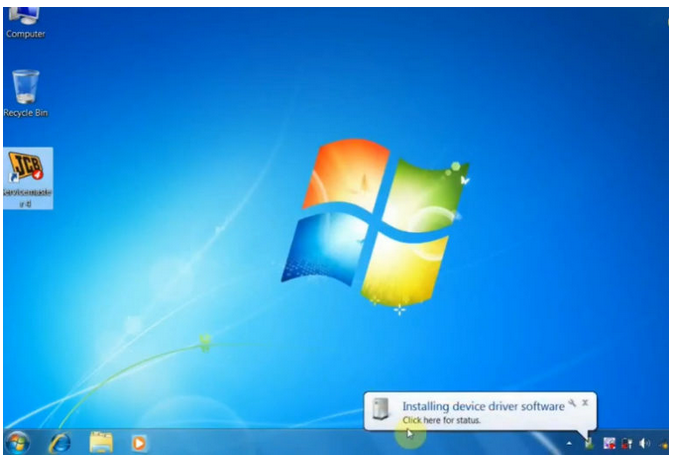 You can now go to device manager to check the deriver.
Done!
JCB Service Master 4 Software Display:
Construction: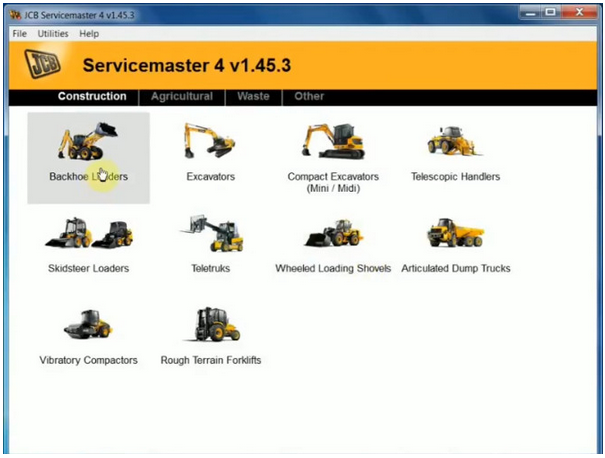 Backhoe Loaders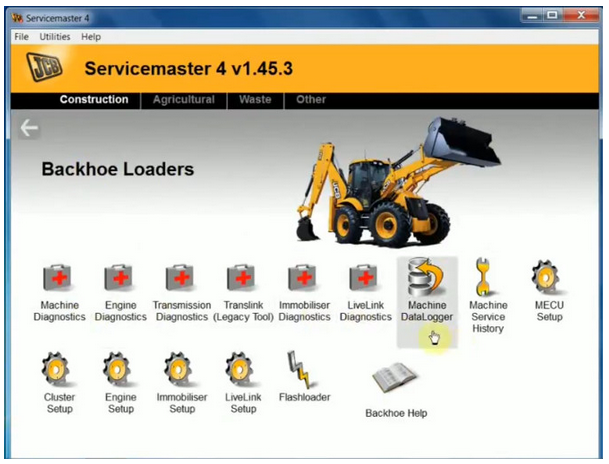 Excavators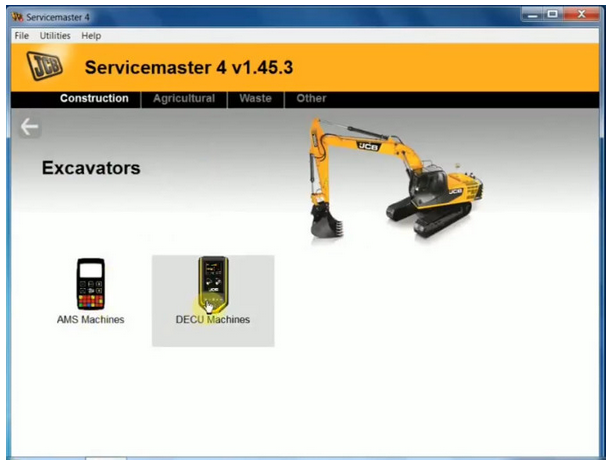 Fastrac Tractors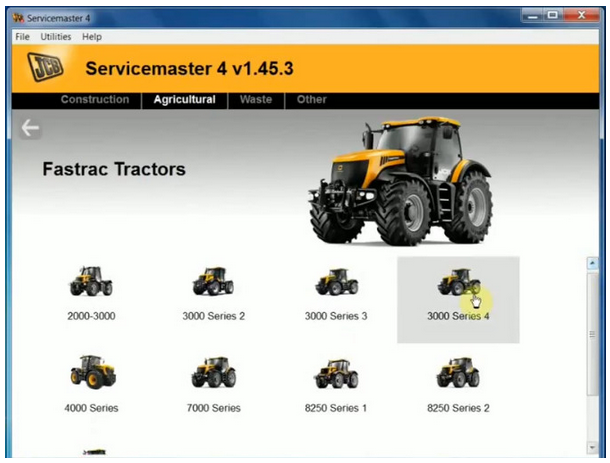 Fastrac 3000 Series 4 1273000-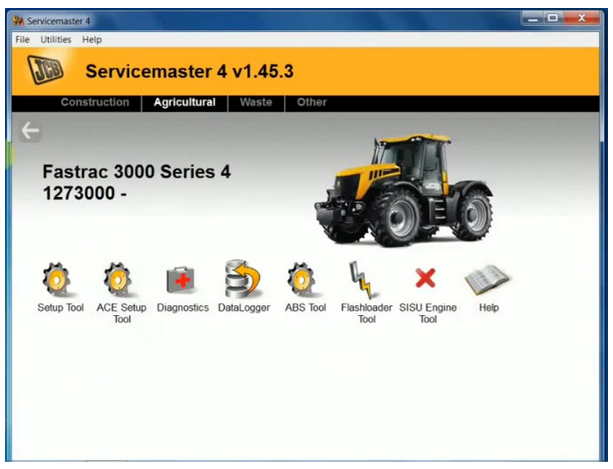 457 T4F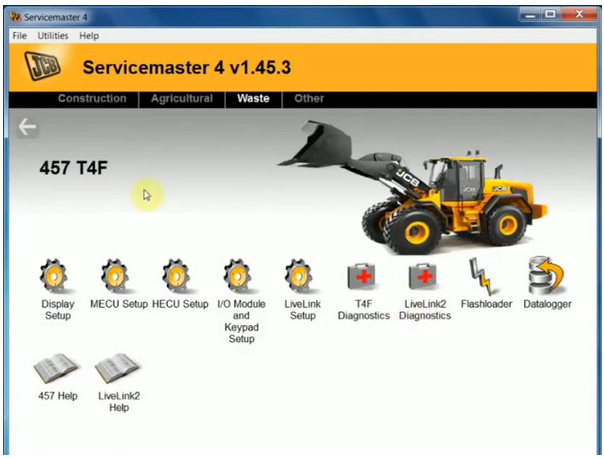 Engine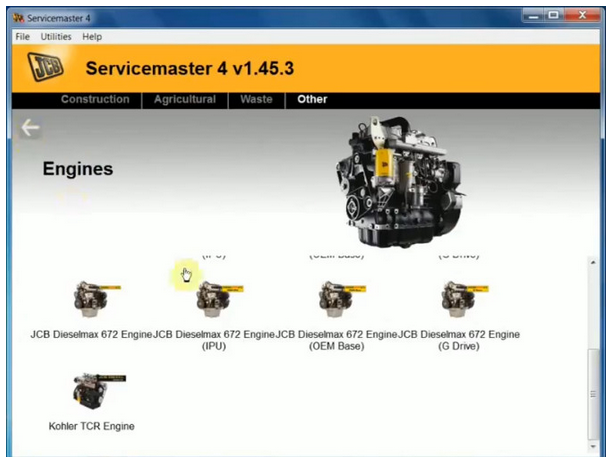 JCB DieselMAX 6CYL Help Files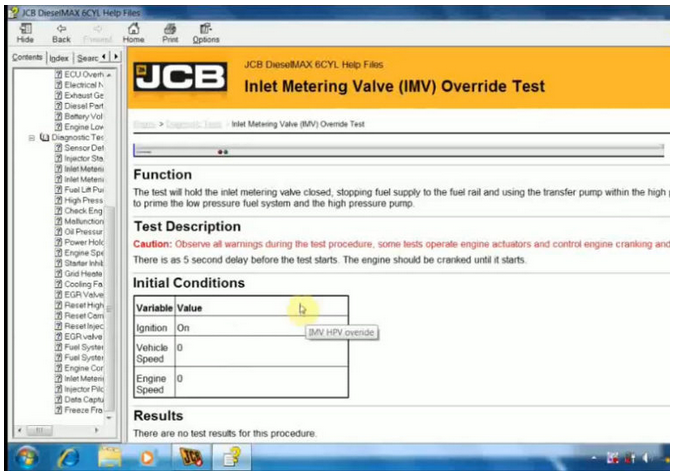 JCB Earthmovers Diagnostic Tool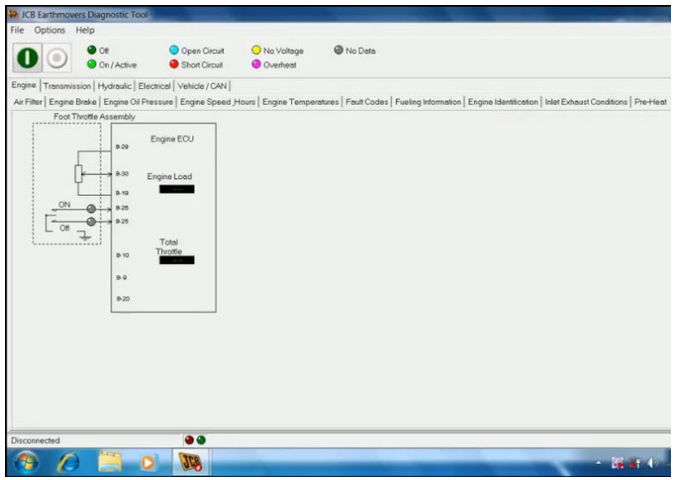 From Autonumen.com, post How to Install JCB Service Master4 Diagnostic Software