Lonsdor K518ISE key programmer Language, tokens, update, registration & active, test reports etc.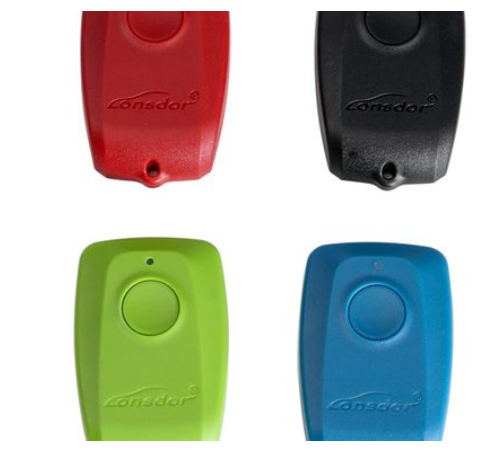 Q: What language Lonsdor K518ISE key programmer is available?
A: Lonsdor K518ISE is English version of Chinese Lonsdor K518. K518THA is Thai language. One machine is available with one language, can't reset the language among Chinese, English and Thai.
Q: Does Lonsdor K518ISE key programmer need tokens when using?
A: No, it doesn't need tokens. The user won't be charged extra tokens fee.
Q: Without an Internet connection, all the functions work?
A: When you generate key for Toyota smart keys lost, you have to connect internet.
When you update, you need connect internet.
The other models work without internet connection.
Q: the Internet connection will work for 1 year? And then users need to buy again the option?
A: update by internet connection for free lifetime
Only the option that our engineer pay too much energy and cost to develop, that will charge again, so far all update are free.
Q: The SKE-LT smart key emulator is used once?
A: No, you can always use as you will. after the generation complete, please turn on and off for 3 times, then the data will be automatically erased, then you could use again.
Tip: if you failed to program key with the emulator, you properly do not clear the data restored.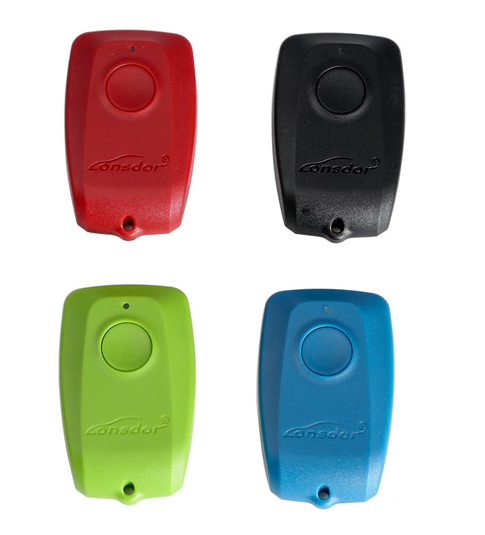 Q: Is there a guarantee for the goods?
A: tablet is 1 year guarantee, SKC emulator and KPROG adapter is also 1 year guarantee.
Q: KPROG is not for all cars?
A: used to program MCU and EEPROM on ECU circuit board.
Q: For Hyundai smart keys will be able to reset?
A: For Hyundai smart keys, it can program key but won't be able to reset.
Q: CAS 3 there is an option to unlock the key, is it for what? Used keys can make a virgin?
A: unlock means unlocking the used key as new key, then the new key can program into the other cars. yes, means the used keys can make a virgin.
Q: Lonsdor K518ISE program Volvo V40 smart key successfully, did you have to do CEM´s and KVM´s dismantling and reading first?
A: Yes
Q: Will Lonsdor K518ISE read pin code on US sold Hyundai and kia smart system?
A: K518 can work on Hyundai and kia smart system with 47, 8A chip, for 46 chip, you have to collect the copy password firstly then to calculate the pin code.
Q: Can work on 2017 Ford Escape smart key?
A: 2017 Ford Escape smart key works on 49 chip.
Q: Can Lonsdor K518ISE program Nissan prox key?
A: Nissan prox works great.
Q: 2018 bmw x5 lost keys?
A: 2018 bmw x5 lost keys it did talk to car giving key positions
Q: Q: If Lonsdor K518ISE works on VAG 4TH IMMO when all keys lost?
A: Works on a part of Vag all keys lost 2010-, supports 4th Immo system 202AD key. In another words, as long as the 4th IMMO can be read out data successfully by 202AD.
Q: Can Lonsdor K518ISE program FEM system when all keys lost?
A: Yes , it can but requires 32-digital ISN code.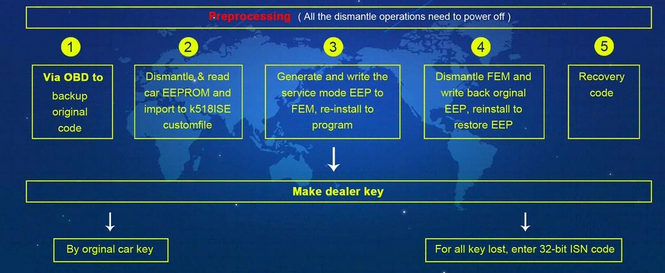 Q: Can Lonsdor K518 program Cadillac ESCALADE 2017 smart key?
A: Yes, it can.
Q: Can it read pin code and program key for PSA cars?
A: yes, used on some PSA cars (2003 -2008 years).
Q: Lonsdor K518ISE key programmer registration & active
A: Lonsdor K518ISE key programmer register procedure:
After system updating, you need go to registration & activation.
For new user,
Click on Registration,
Input: user name(email), name(min 2 char), password(min 6 char), email verification code
Click on YES
Lonsdor K518ISE registration completes
(if interrupted after registration is done, you will go to the System update–Registered user to proceed).
Then go to Activation confirmation to continue.
Lonsdor K518 key programmer activate procedure:
After confirming activation, it will go the password Setup interface
set 6-digit numbers as your startup password
information verification by Lonsdor
(5-30 minutes, you can check the progress by clicking "Refresh" )
re-enter the password to verify
get the notification that verification successful
the whole process before using the device is complete.
Tips:
1.User name must be working email address, so that you can receive the verification code from Lonsdor by email.
2.Please bear in mind the difference between the registration password (min 6 char) and the startup password(6-digit), the former will generally only used when registration, so please commit the 6-digit startup password into memory, as this will be required every time when you start the device.
3.The account will be bound to the corresponding device for life, other accounts can not log in your device and your account can not log in an registered or activated device either.
4. An account can be used to bind multiple new devices.
Lonsdor K518ISE Key Programmer Update
enable the network connection
the Lonsdor K518ISE key programming software system will automatically update to the latest version.
3 optional ways of system update:
One key update: quickly update the new added or modified functions.
APK update: this is used when the APK is updated.
Force to update: this is used when the device is faulty or to retrieve data.
More Lonsdor K518ISE test reports:
Dodge RAM1500 and Journey works
Mitsubishi ASX 2013 – year add key works.
Cadillac ESCALADE 2017 smart key works
Not work:
– Toyota h system not work
– bmw 2008 cas3++ would talk to car but cannot read isn id.