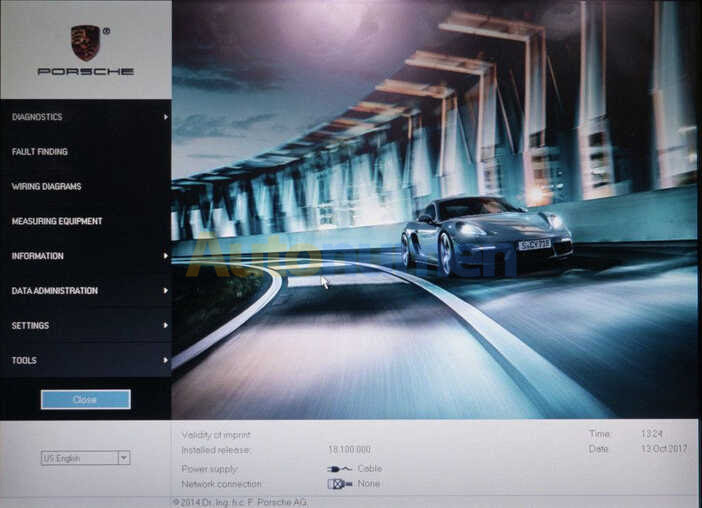 This article shows a step-by-step guide on how to use Porsche PIWIS II 2 to force a PDK update for Porsche.
Preparation:
Porsche PIWIS 2 V18.15 V17.500 Free Download
A forced PDK update is required when a vehicle has the Q033 ROM and an open campaign update is not visible via the PIWIS tool. This procedure updates the PDK to a Q061 or newer ROM. This update is required to run the latest PDK OTS maps with custom features such as faster shift speeds, sequential shifter, dual paddles in neutral, no kickdown, and no creep. These functions would otherwise not be possible with the Q033 ROM.
Applicable Model/Year
2013-2016 Porsche 981 Cayman and Boxster (Base, S, GTS) w/ PDK Transmission
2012-2016 Porsche 911.1 NA Carrera (Base, S, GTS) w/ PDK Transmission
2014-2016 Porsche 911 Turbo and Turbo S w/ PDK Transmission
Note: The update process does take some time (30 to 45 minutes), so it is important to have a battery charger (10A to 12A recommended, or a charger with a "flash" setting will work) on the car's battery during this process. It would also be a good idea to keep a charger on the PIWIS II computer as well.
NOTE: BEFORE PROCEEDING, ACCESSPORT MUST BE UNINSTALLED FROM VEHICLE.
Porsche PIWIS 2 Forced PDK Update Procedures:
1.Connect a battery charger to the car's battery, put the key in the "ON" position (engine off), and turn on the PIWIS II tool. The PIWIS II will need to be connected to the OBD II port at his point as well.
2.At the main menu on the PIWIS II, select DIAGNOSTICS >> 911 >>> 991. Your selection may vary if you have a Boxster/Cayman.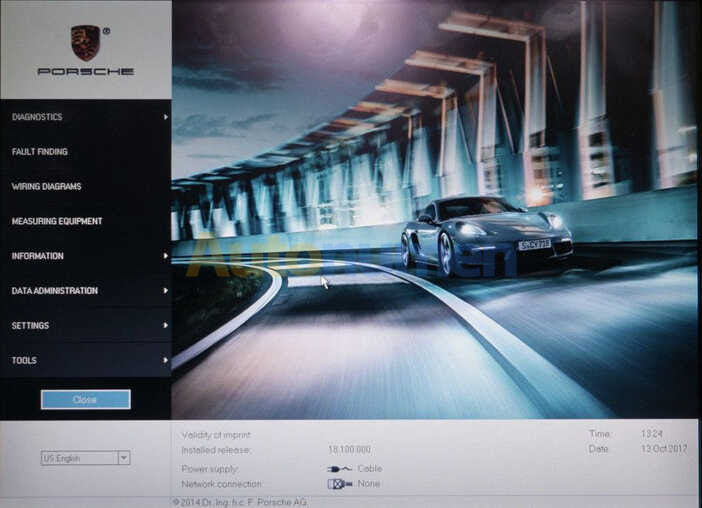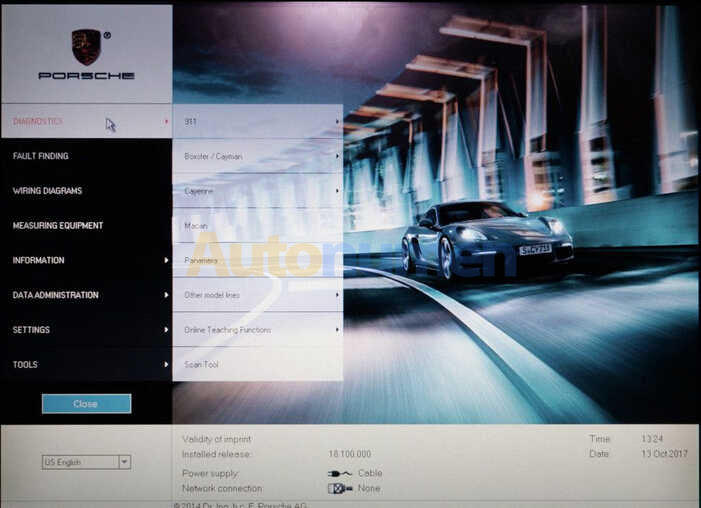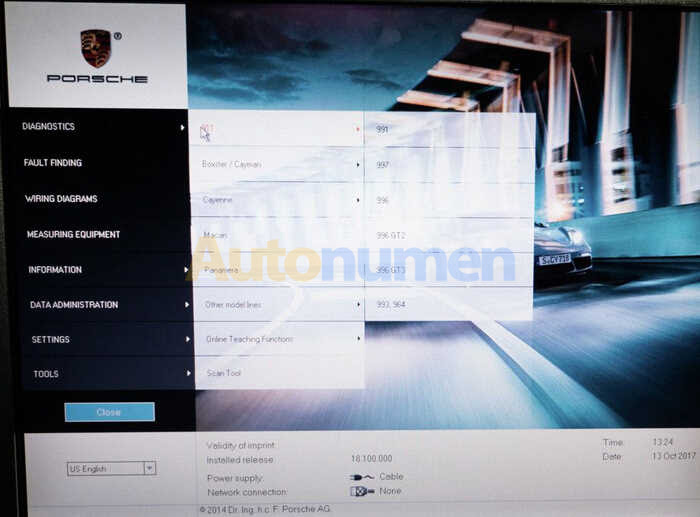 3.At this point, the PIWIS II will load up the software and prompt you to a new menu.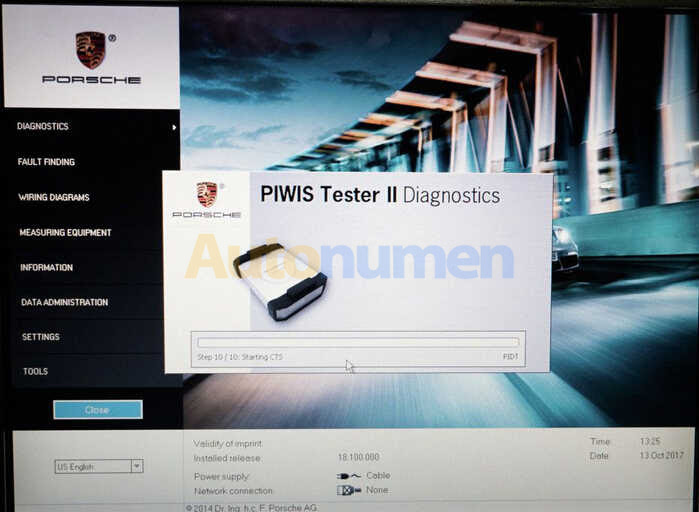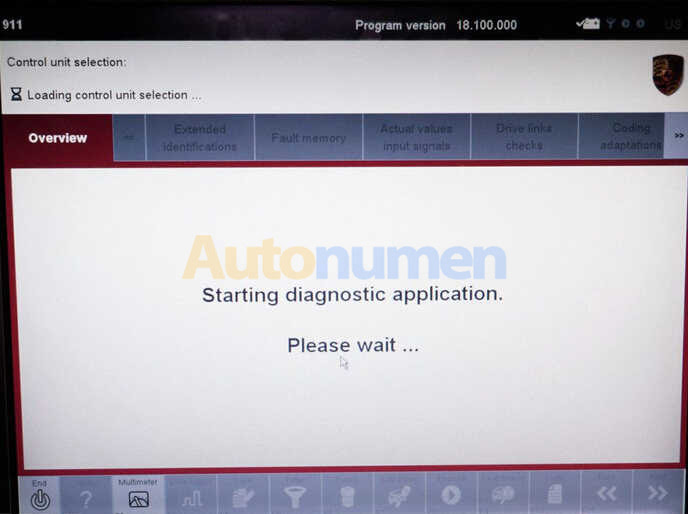 4.Select the "Transmission Control" unit control. After this is selected, scroll to the right on the top overview bar and select "Programming".
You can now select "Automatic Programming" and hit the "Next" button on the bottom right of PIWIS II.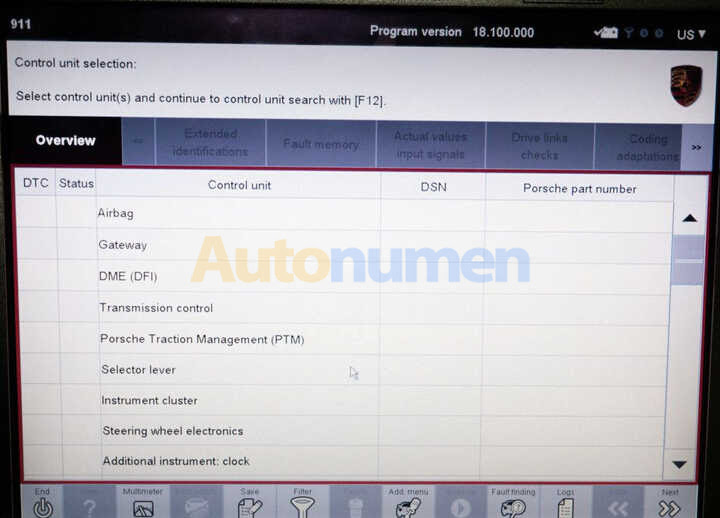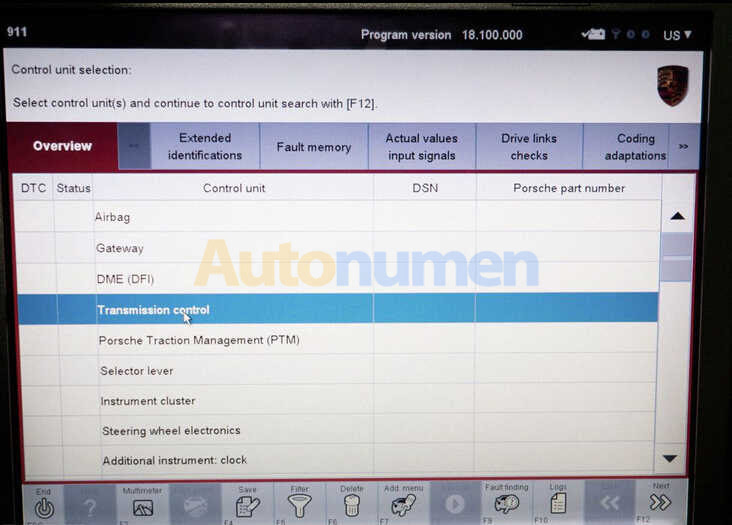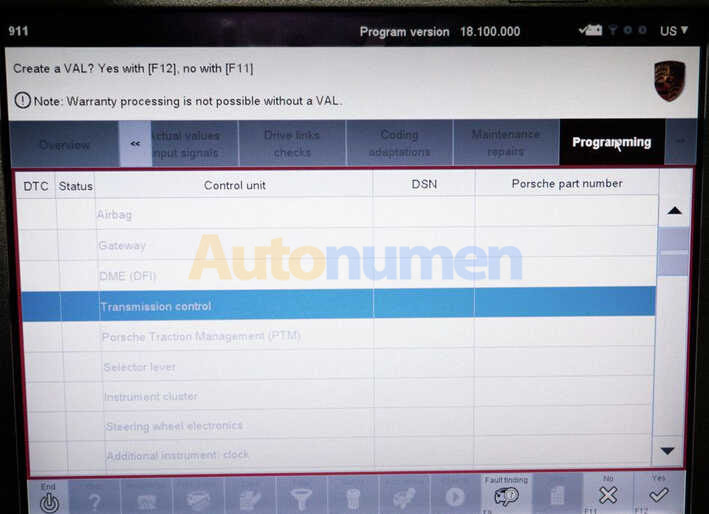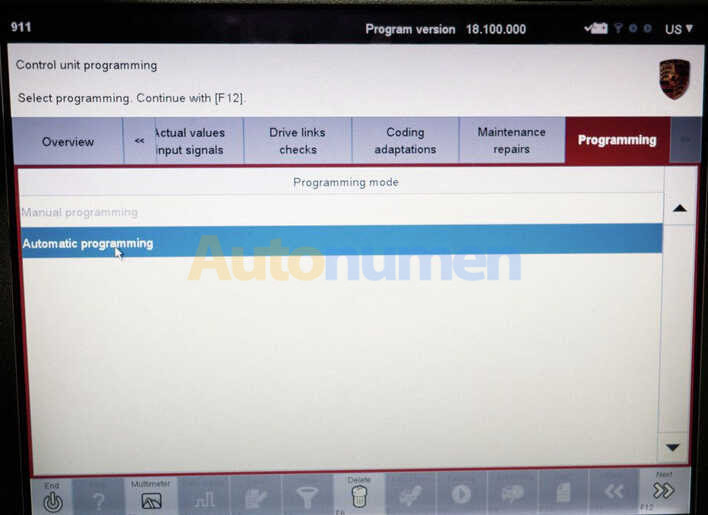 5.From here, Unit Documentation and the update will begin, several prompts regarding battery charger use and ignition on will appear. Continue to press the "Next" button on the bottom right to move forward with the process. You can keep an eye on the progress bar on the bottom and Steps listed at the top. Keep an eye on the PIWIS II for any ignition off sequences or need to press the "Next" button.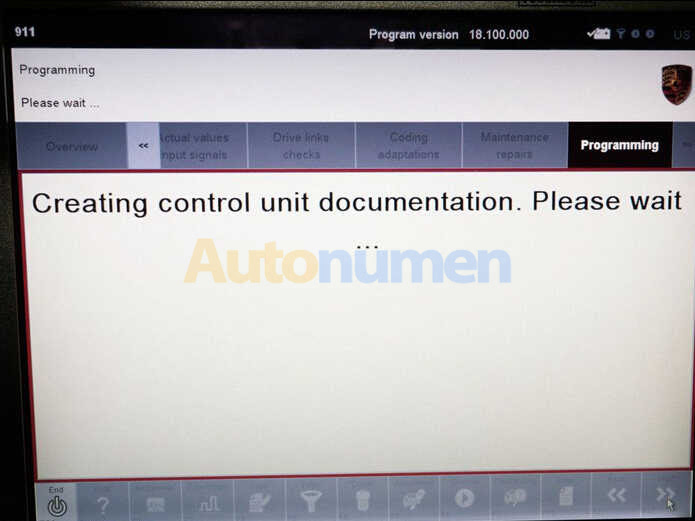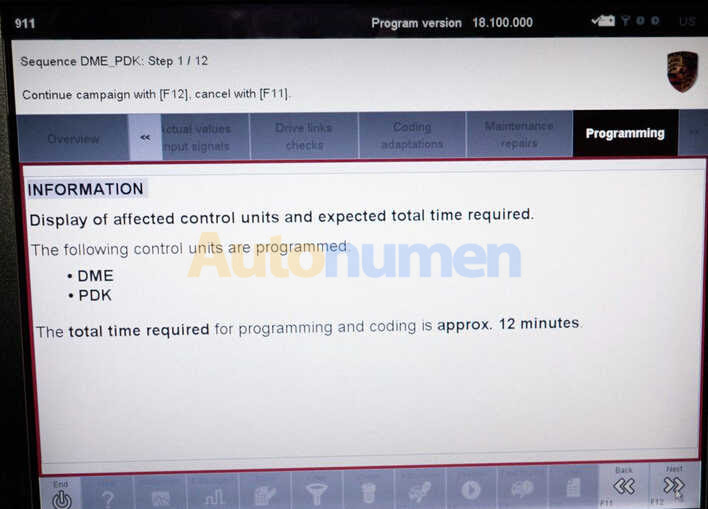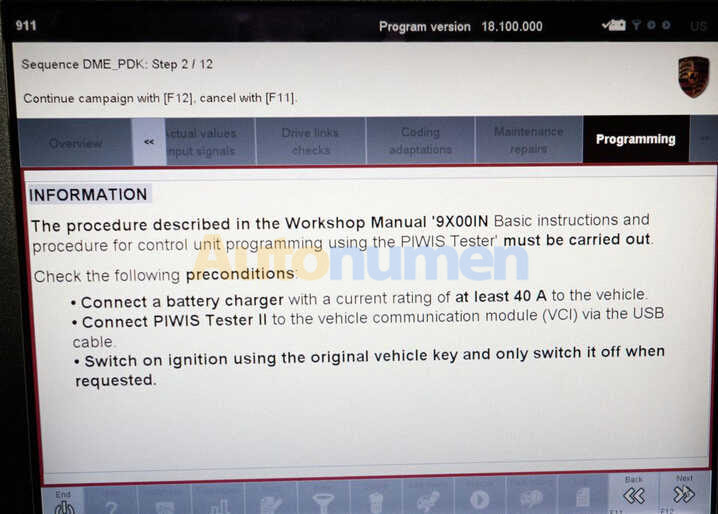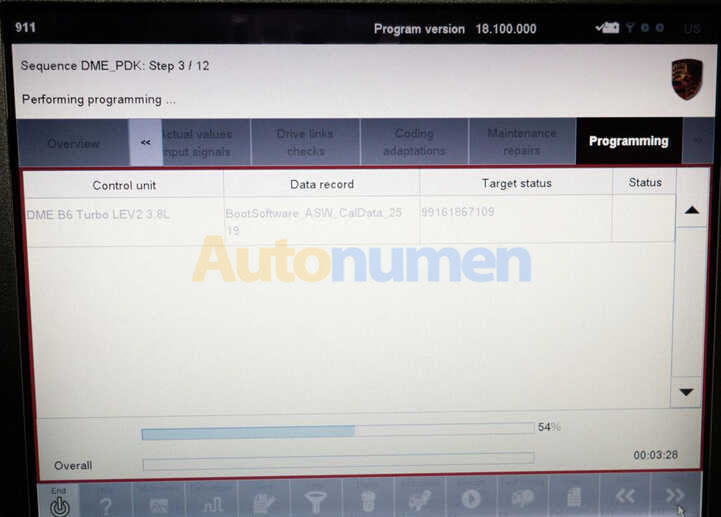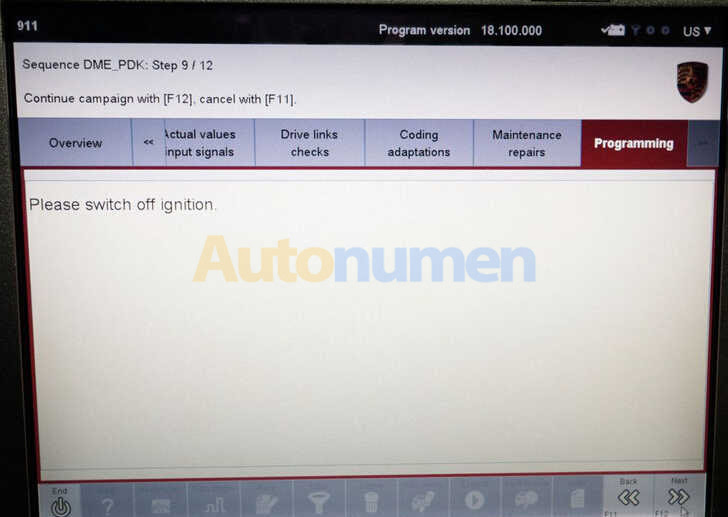 6.When you finish the final step, step 12, an information prompt will appear. Hit "Next" to be shown success programming.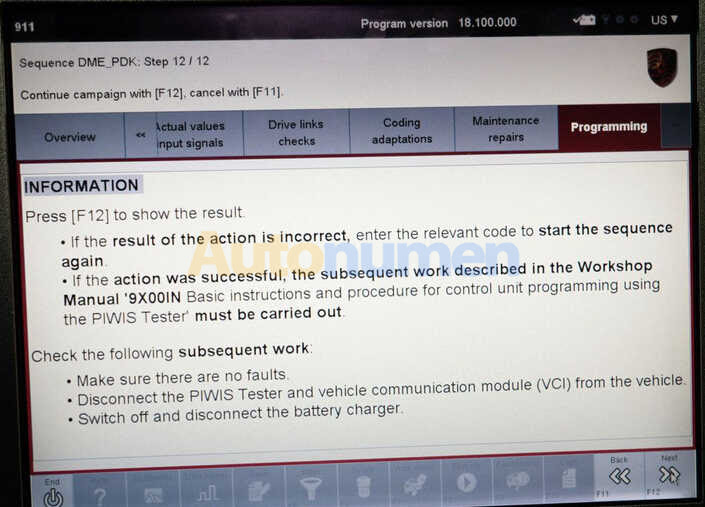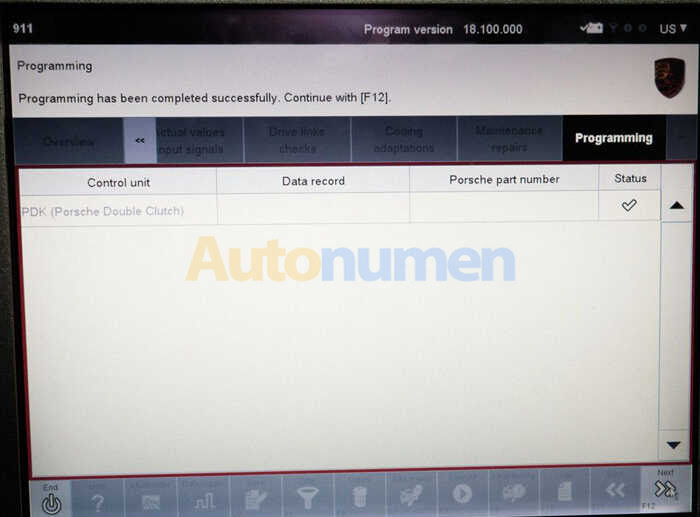 7.And done! This would be a good time to check for transmission error codes and clear them if they are present. You can confirm you are on the latest Q061 ROM by selecting the 'Transfer Control' feature from the main menu and 'Advanced Identifications' from the top scroll bar.