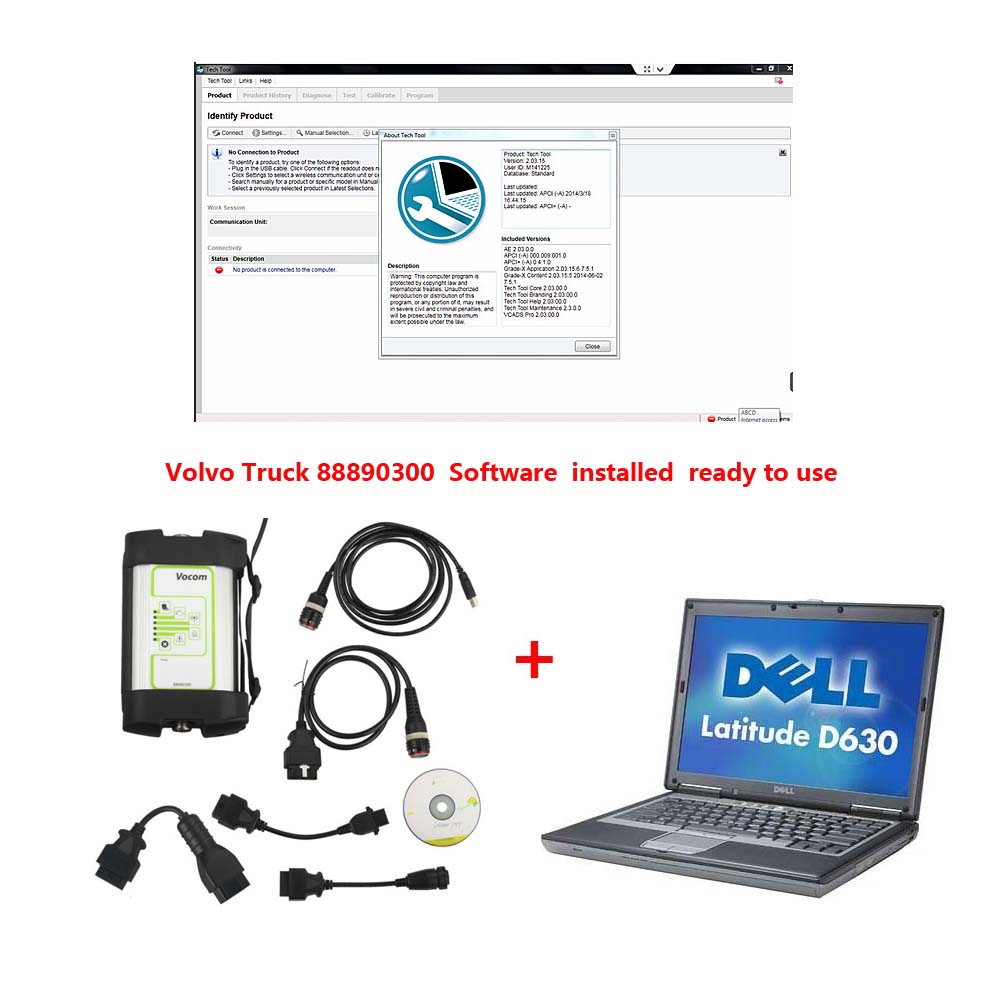 Volvo 88890300 VOCOM Interface truck diagnostic interface is designed for Volvo, Renault, UD and Mack. Volvo 88890300 Vocom Interface with volvo truck ptt 2.03 crack 2015 software. you can bought the Volvo Premium Tech Tool PTT 2.03 with Volvo Ptt 2.03 Keygen from Autonumen.com.
88890300 Volvo VOCOM interface Volvo Premium Tech Tool PTT 2.03
Volvo vocom
Software version: Volvo Premium Tech Tool Volvo PTT V2.03.85
Hardware: The Volvo PTT V2.03 software must be loaded with Volvo 88890300 Vocom Interface
Truck makers support:
Volvo/Renault/UD/Mack EURO4, EURO5, EURO 6 system
Volvo 88890300 Volvo vocom Vocom truck scanner is also compatible with PTT1.12/2.40, software come with package for free. The PTT1.12 software must be installed on Windows XP system computer. Support Multi-language.
Volvo Vocom Premium Tech Tool V2.03 will have auto detect feature, but only work for all other models expect for older Mack trucks. These would be trucks running V-MACIII ECM, which is early 2000's and older. In this case, you will need to manually select the ECM.