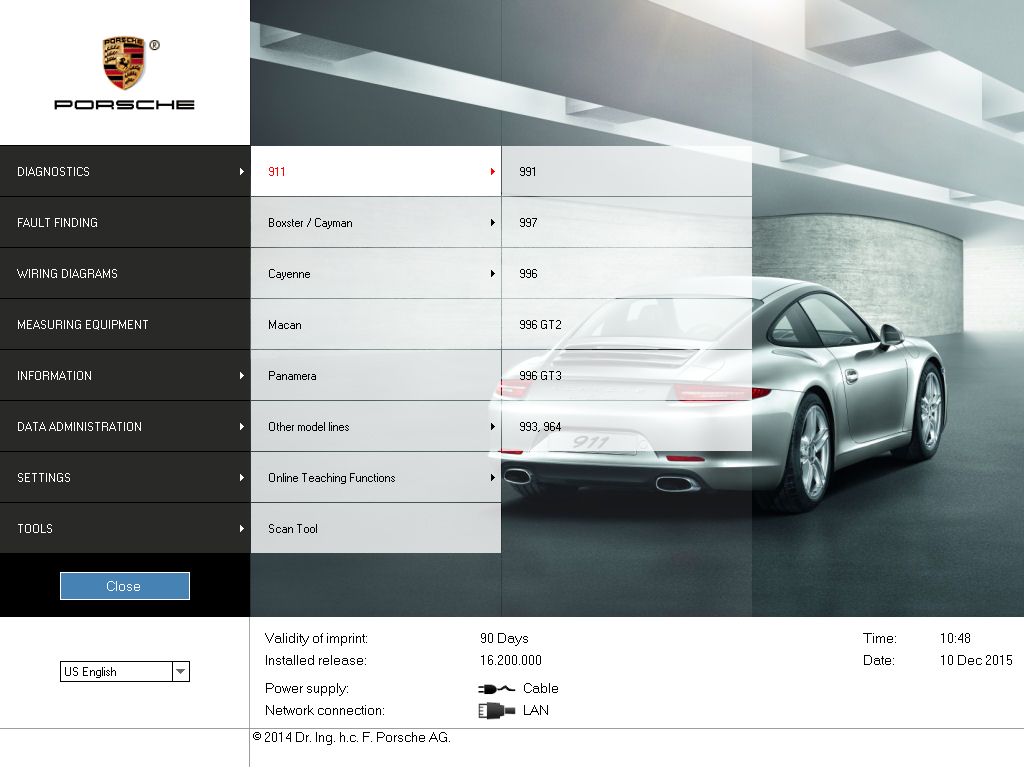 Here is free Porsche PIWIS Tester 2 software to download, including version v16.2, v15.9, v15.6, v15.35, v15.1.
Free Download
PIWIS 2 v15.100
PIWIS 2 v15.350
PIWIS 2 v15.600
PIWIS 2 v15.900
PIWIS 2 v16.200
Compatible device:
PANASONIC CF30
PIWIS Tester 2 for Porsche
PIWIS II 16.2 installation guide:
1.Please insert the PIWIS 2 16.200 DVD into DVD rom, then choose [Tools- DVD Upgrade] the software will install automatically.
2.Choose [Yes].
3. Click [OK] to update.
4.Wait patiently for around 4-7 hours (for me it costs 6:42 hours to install, via CF-30 laptop CPU: 9300 4GB RAM) to finish update.
5. Tester 2 16.2 update success, and restart the laptop.
If the laptop not restart automatically, you must manual restart it, after restart, the software screen will change PIWIS Tester II V16.200.
PIWIS Tester II v16.2 software display:
Ps. new Porsche WDS system update to V1.4.0