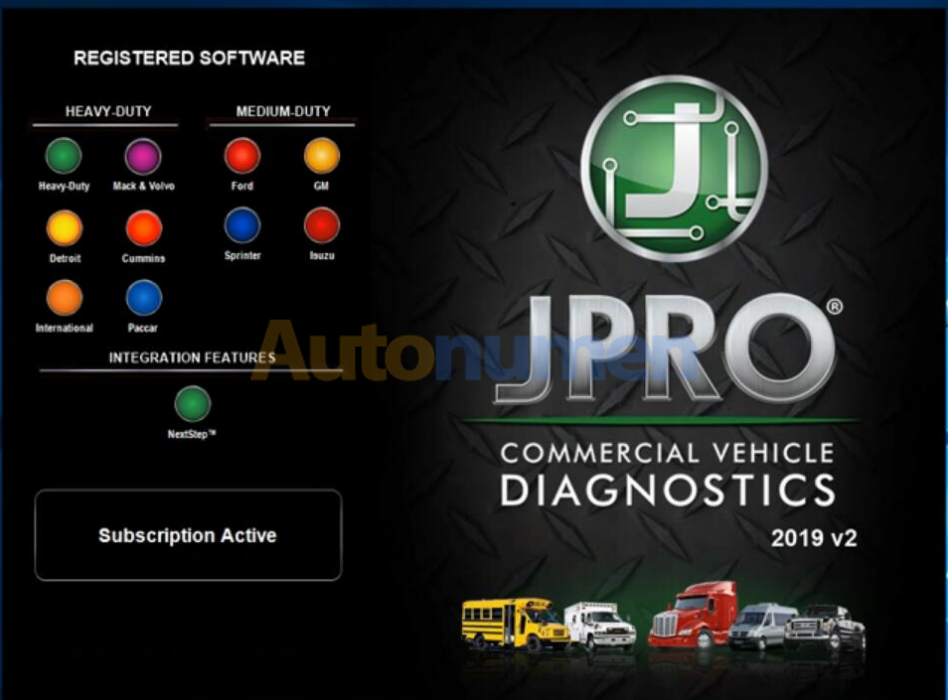 JPRO® Professional is the most comprehensive and powerful all makes, all models diagnostic tool available in the industry today. In one, easy annual subscription, JPRO provides a complete & unparalleled diagnostic service & repair solution with bi-directional functionality.
Next Step Service Information module helps speed up repair times by providing users with detailed engine repair information and troubleshooting guides for ABS and Transmissions – with the click of a button.
Noergon's DLA+ 2.0 adapter is a diagnostic communication device designed to interface between a vehicle and PC via USB cable for diagnostic and vehicle information, re-programming or parameter adjustments.
Noregon JPRO Commercial Fleet Diagnostics 2019v2 Installation and Activation

Part 1. How to Install JPRO Professional software 2019 v2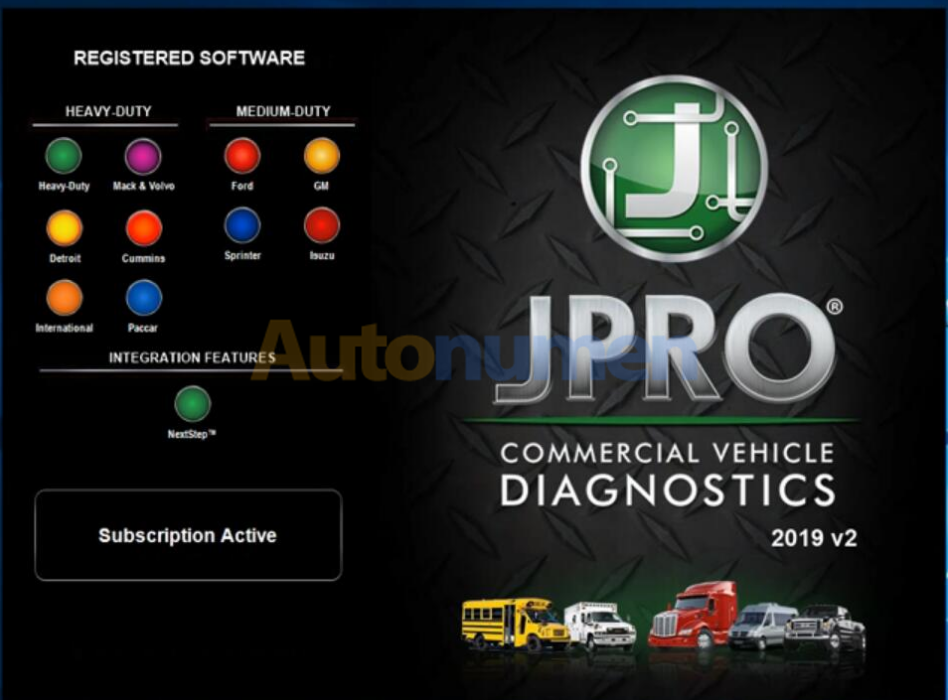 1.Close all other running applications.
2.Insert the JPRO® USB Flash Drive into a USB port on your computer.
3.Open Windows/File Explorer and click on the USB drive.
4.Double click the "Setup" file to launch the installation window.
Internet connectivity is required for registration.
5.Click the "Install JPRO" button. Follow the on-screen installation instructions.
6.When the installation has completed, close the Installation screen.
7.Install the DLA drivers by clicking the "Install DLA Drivers"
button.
8.Follow the on-screen instructions and the separate DLA QuickStart Guide to complete the installation.
Part 2. How to Resigter JPRO Professional software 2019 v2
1.JPRO Commercial Vehicle Diagnostics requires registration before the application may be used. Double-click the application's icon located on the desktop. You will be prompted to register the product.
2.Click the "Edit" Button in the Customer Information section to add your contact information. You will be required to provide an email. It must be a valid email that you can access.
3.Enter all license keys that you purchased in the License Key designated area and click the "Add" button.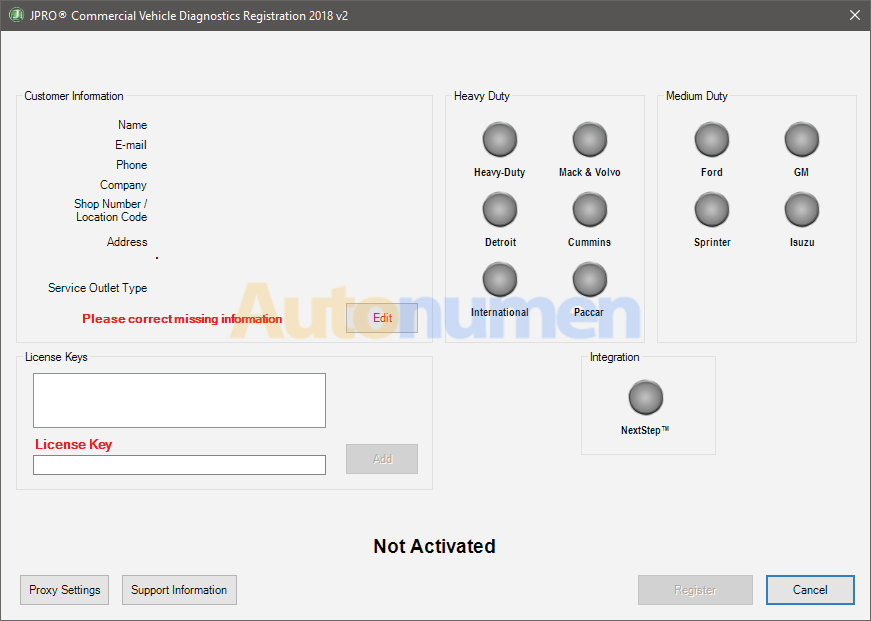 4.Click the "Register" button. The information will be sent to Noregon's licensing servers over the internet. The licensing servers will send you an email with a confirmation code. You must provide the confirmation code when prompted in order to complete the activation process.
Internet connectivity is required for registration.
5.Once registration is successful, you may begin using JPRO Professional.
6.Click "Help" then select "View User's Guide" from the JPRO® Professional main toolbar for detailed information about application features. You can also access the User's Guide by clicking "Connect" from the main menu then clicking the "How To" button from the Connect Window.