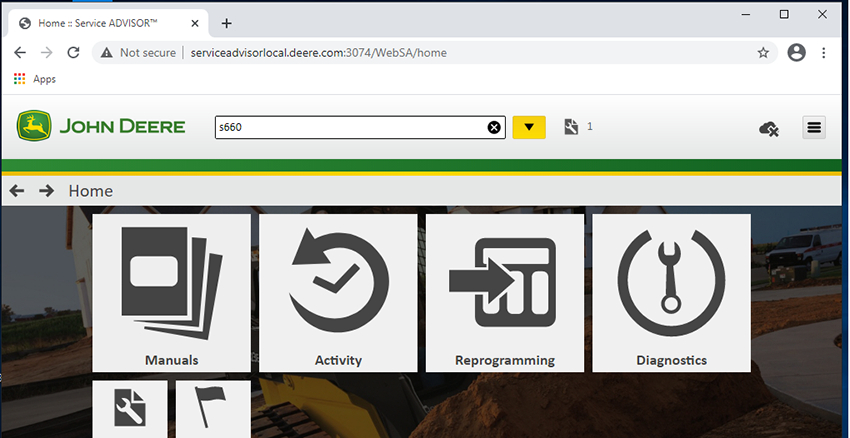 In the world of construction, agriculture, and forestry equipment, having access to reliable diagnostic tools is crucial for seamless operations. John Deere, a renowned name in the industry, offers the Genuine John Deere Service Advisor EDL v3 Kit, a multifunctional dealer diagnostic tool designed to cater to various equipment and engine technologies produced by the company. This blog post aims to provide an overview of the EDL v3 Kit, its features, compatibility, and optional products available for enhanced functionality.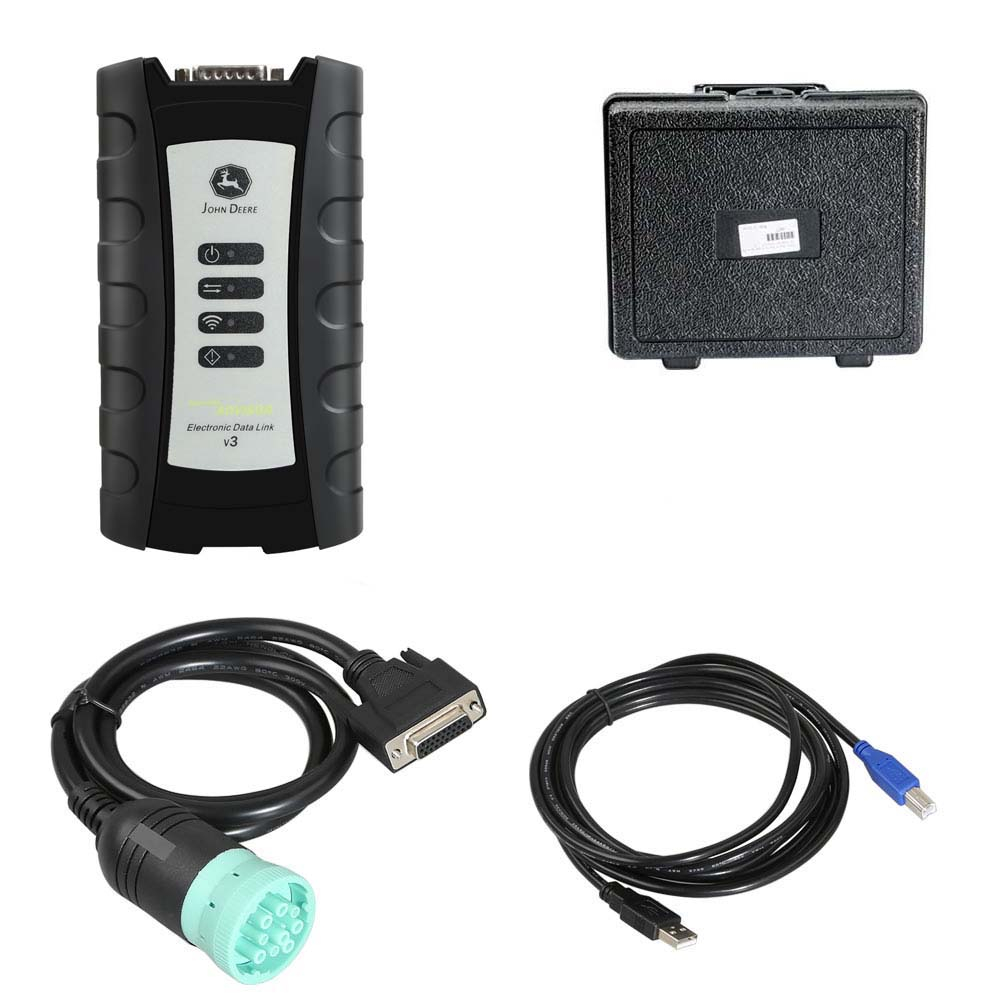 1. The Evolution: EDL v2 to EDL v3:
John Deere has recently upgraded its diagnostic tool lineup, replacing the EDL v2 version with the advanced EDL v3 kit. This new version brings improved capabilities and compatibility, making it a reliable solution for diagnosing John Deere equipment. It's important to note that the EDL v3 kit is not compatible with Service Advisor 4.2 version.
2. Comprehensive Diagnostic Capabilities:
The John Deere Service Advisor EDL v3 Kit offers a wide range of functions and technical capabilities, making it an indispensable tool for technicians. Some key features include:
– Troubleshooting: Quickly identify and resolve equipment issues.
– Setup and Calibration ECU: Fine-tune engine performance and optimize efficiency.
– Interactive tests: Perform various tests to assess equipment functionality.
– Computer programming: Update and reprogram controllers for improved performance.
– Diagnostic Code Reader: Retrieve and analyze diagnostic trouble codes.
– And much more: The EDL v3 Kit provides a comprehensive suite of tools to ensure efficient diagnostics and maintenance.
3. Compatibility and Software Requirements:
To utilize the EDL v3 Kit, it is essential to have the compatible software. The scanner is compatible only with specialized software JD Service Advisor 5.2.461 or higher. Please note that the Service Advisor software is not included in the EDL kit and needs to be purchased separately.
4. EDL Kit Components:
The Genuine John Deere Service Advisor EDL v3 Kit comes with essential components to ensure seamless functionality. The kit includes:
– Storage Box (Part # SA5025): A sturdy plastic case for safe storage and portability.
– USB Cable (Part # SA5026): Connects the EDL v3 Kit to your computer for data transfer.
– DS10150 (Part # DS10150): The W1 Connector Cable for John Deere equipment.
– EDL v3 Wireless Adapter (Part # SA5022): Ensures wireless communication with the dealer software.
5. Installation and Troubleshooting:
It is crucial to install the EDL v3 drivers correctly to avoid any compatibility issues. The drivers are already built-in with the Service Advisor application, eliminating the need for manual installation. However, if you encounter any installation issues, John Deere provides a hotfix to reinstall only the EDL driver. Feel free to contact us for more information.
6. Software Versions and Support:
John Deere offers the most up-to-date versions of the Service Advisor software, tailored for specific divisions. The latest versions are JD Service ADVISOR 5.2 [2020] AG (Agriculture and Turf division) and JD Service ADVISOR 5.2 [2020] CF (Construction and Forestry division). For older systems running Windows 7/8.1, the previous version, John Deere Service Advisor 4.2, is still supported and works well with models up to the 2016 release year.
7. Optional Products for Enhanced Functionality:
To further enhance your diagnostic capabilities, John Deere offers optional products that can be purchased separately. These include additional versions of JD Service Advisor software, connector cables for specific equipment models, and interface cables that meet SEO rules.
John Deer EDL v3 Interface & Service Advisor Diagnostic Kit:
1.Latest Service Advisor 5.3 AG and CF.
Service Advisor 5.3 CF & AG ALL Data Base Up To 2021
JD Service ADVISOR 5.3  [2021] AG (Agriculture Equipmen).
JD Service ADVISOR 5.3  [2021] CF (Construction and Foresty)
2.Support Languages: English, French, Italian, Spanish, Portuguese
English is default. If you need other language, please contact our customer service before ordering.
3.One Year Warranty On All – Software & Hardware.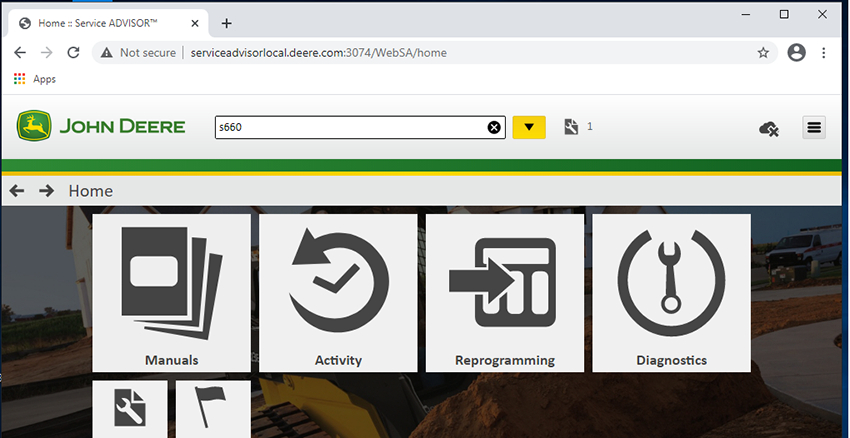 Conclusion:
The Genuine John Deere Service Advisor EDL v3 Kit is an indispensable diagnostic tool for the construction, agriculture, and forestry industries. With its comprehensive features, compatibility with specialized software, and optional products, it ensures efficient troubleshooting, setup, calibration, and programming of John Deere equipment. Upgrade to the EDL v3 Kit and experience seamless diagnostics and maintenance for enhanced operational efficiency.