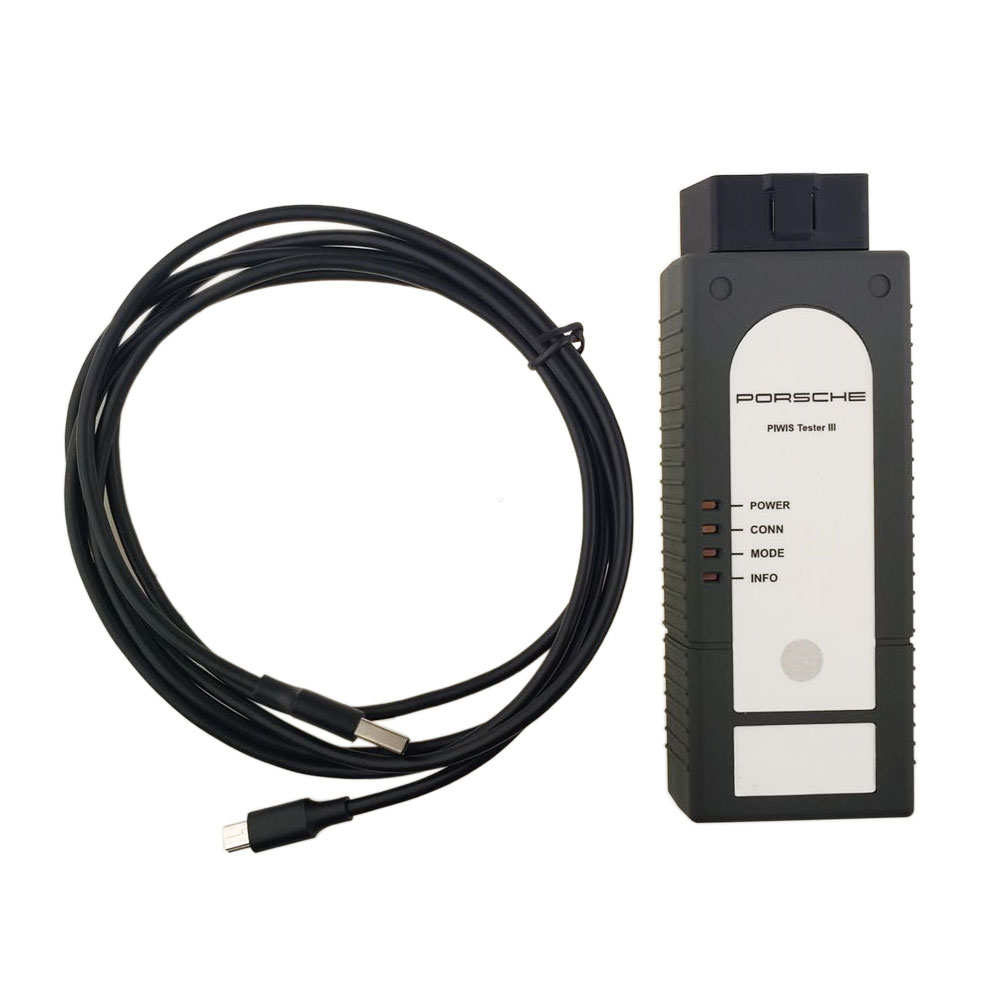 Porsche Piwis 3 covers all old and new vehicles up to 2024.
It supports full range of diagnostics functions, offline wiring diagrams and developer mode for codings.
Porsche Piwis 3 Tester Coverage
All Porsche from 2005-2023,some porsche from 1996-2005:
Porsche 911:
•992
•992 Campaign
•991
•997
•996
•996 GT2
•996 GT3
•993
•964
Porsche Boxster:
•982
•981
•987
•986
Porsche Cayman:
•982
•981
•987
Porsche Cayenne:
•9YA
•9YA Campaign
•92A
•9PA
Porsche Panamera:
•971
•970
Porsche Macan
Porsche 918 Spyder
Porsche Racing Cars:
•935
•991 GT2 RS Clubsport
•982 Cayman GT4 Clubsport
•981 Cayman GT4 Clubsport
Miscellaneous:
•Carrera GT
•GT1
•968
•944
•928
PIWIS III with Piwis 3 Software Details:
1.Dual System: V42.000.011 & V38.250.000
V38.250 (with Engineering software support offline programming)
V42.000.011 (with Engineering software support online programming,but you should have an online account and certificate)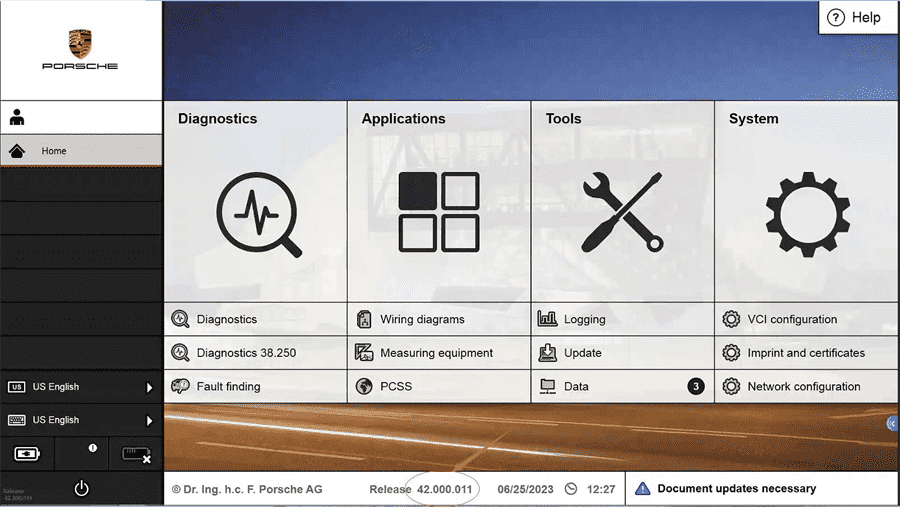 2.Functions: Diagnosis and Programming
3.Update: By SSD
4.Connection: Via USB
5.Multi-Languages: German, English, US English, French, Italian, Spanish, Japanese, Chinese, Russia, Portuguese, Dutch
What are the Features of PIWIS 3?
The most recent version of PIWIS, PIWIS 3, is an improvement to its predecessor, PIWIS 2. Numerous new features and enhanced performance make PIWIS 3 the most advanced Porsche diagnostic tool currently on the market. Among the notable features of PIWIS 3 are:
Advanced diagnostic capabilities: PIWIS 3 can accurately diagnose all Porsche models, including the most recent ones.
The PIWIS 3 interface is user-friendly, making the system easy to use and navigate.
Detailed diagnostic reports: PIWIS 3 delivers detailed diagnostic reports that can be used to swiftly detect and resolve issues.
PIWIS 3 simplifies and expedites software updates, ensuring that your Porsche is equipped with the most recent software.
PIWIS 3 is the diagnostic tool of choice for Porsche vehicles. It is the most advanced Porsche diagnostic equipment on the market, and it can help you maintain your Porsche's optimal performance.
Porsche is one of the most sought-after vehicle brands in the world, recognized for its powerful engines and stylish styling. However, Porsche automobiles are prone to faults and mechanical issues, just like any other vehicle. It is also essential to have the proper diagnostic equipment to keep your Porsche working smoothly. And when it comes to diagnostics, PIWIS is the best option.