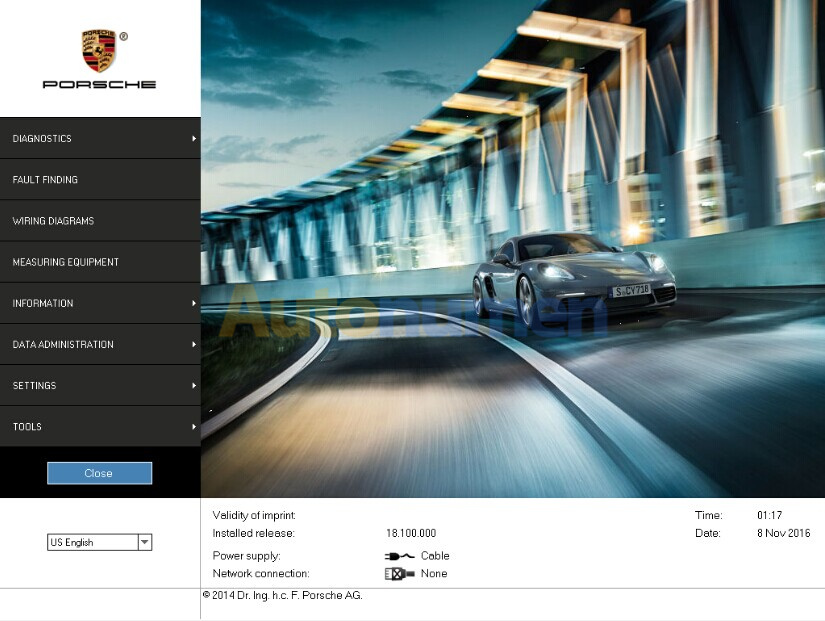 This post show the source of Porsche PIWIS 2 free download,you can try at you own risk to use this software.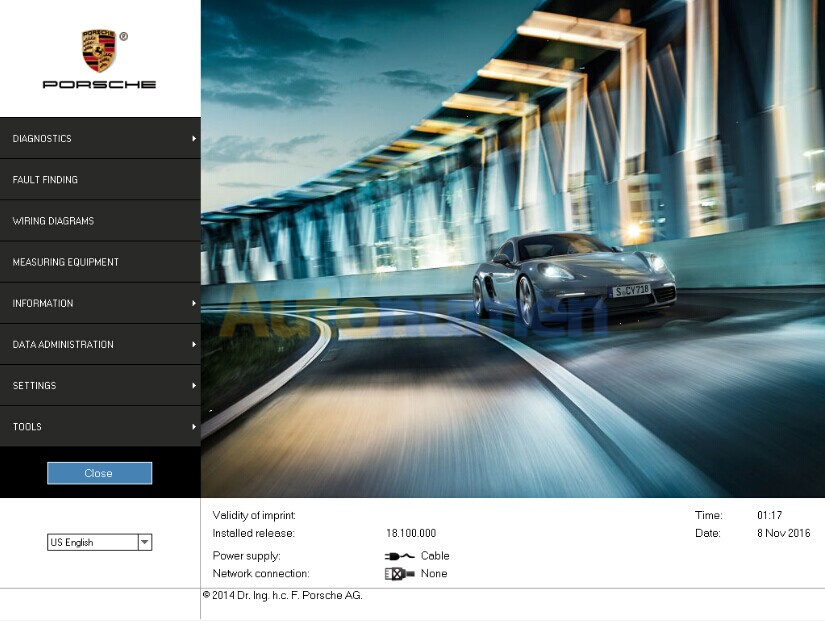 What is Porsche PIWIS II ?
Porsche Piwis II software is the latest professional diagnostic software for Porshe,the most poweful diagnose and offline programming software for Porsche.
Porsche PIWIS 2 Functions and Features:
1Read/clear error code, catch data stream, computer programming match, component test, maintenance information consult, components site drawing, wiring diagram.
2Piwis Tester II works with the old and latest Porsche cars. It is equipped with the Panasonic laptop and original software for the test. Porsche Piwis Tester II can help you diagnose and program the most new and old kind of Porsche cars. For example: 911(997)(991), Boxster/Cayman, (987), Cayenne up to MY 2010, Cayenne from MY 2011 and Panamera.
3New Panamera can only be diagnosed by using  Piwis Tester II. Based on current project planning, all earlier vehicle models will gradually be changed over to the new Piwis Tester II by the end of 2010.  Piwis Tester I must be used for older models in the Porsche workshop until end of 2010.
Porsche PIWIS 2 Language:
Russian/ English/ French/ Spanish/ Italian/ German/ Portuguese/ Japanese/ Chinese/ Dutch
Porsche PIWIS 2 Support Systems:
ENGINE automation transmission, air-conditioner, SRS, ABS, ASR, MPL, GM, Original antitheft System,KEYLESS GO system, OBDII system.
Porsche PIWIS 2 Support Porsche Vehicle Models:
911(997) (991)
Boxster/Cayman (987)
Cayenne up to MY 2010
Cayenne from MY 2011
Panamera
Support Porsche Cars Till 2017
Porsche PIWIS 2 18.150.500 Acronis image with PET7.3 Free Download:
https://mega.nz/#!M0px0KZa!KU7kmbTftZHlRXSOBTBC6CaAo653HALOT6Mmvt79O1I
Porsche PIWIS 2 18.150.500 for Dell D630
https://mega.nz/#!eoZ3XLKC!gmdzsauTGNh_qH4AUtiqAm90Z_Yy2W7-Zc8TMLaw_LA
Piwis Tester II V17.500
https://mega.nz/#F!3k0xmTTD!zrIxQ5AGpe4eAle5bIqBgA
Porsche PIWIS Installation Guide
How to Install/Restore Porsche PIWIS 18.100 Universal Image