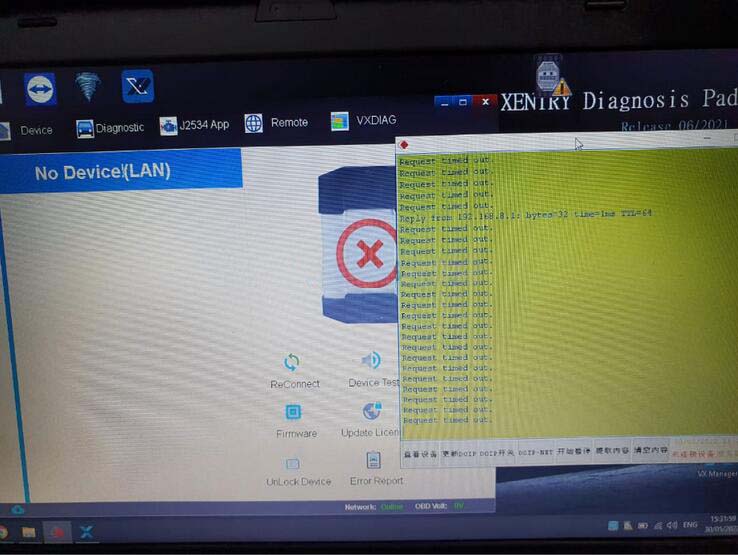 I've tried resetting the firmware, no luck. My vxdiag vcx se Benz wifi indicator won't turn on, it won't pair with wifi. I have a timeout error. No device was detected in the vx manager.
Solution:
Check your WLAN IP.
If IP is correct (check image below), you don't need a firmware reset.
Install latest vx manager 1.8.8, update firmware and license.
Try again.