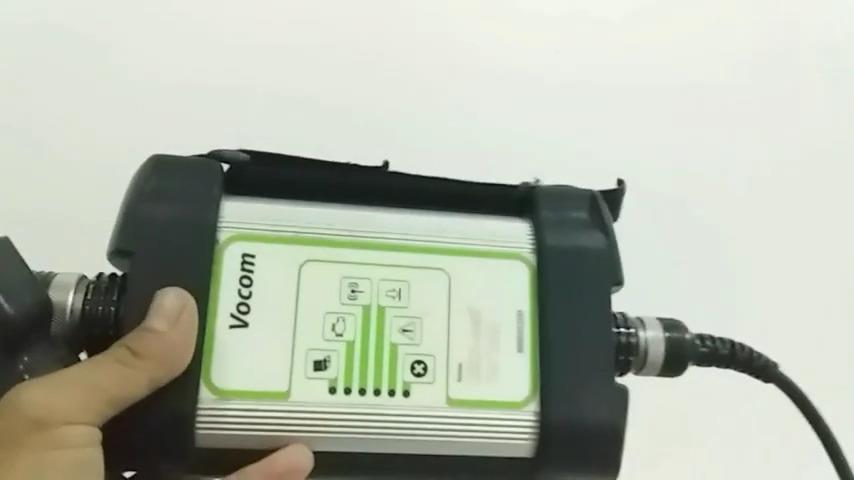 Today I will share how to operate Volvo technical tools. This is a laptop with Volvo Technical Tools or VTT programs installed. The appearance is like this. Don't forget to pay attention before reading this article.
This is Volvo Communications, used to connect from a Volvo truck to a laptop with Volvo Tech Tools or VTT software installed All of these lights are on when first used This is a green USB power indicator This is also a green powered vehicle Indicator light This is the blue WLAN activity light.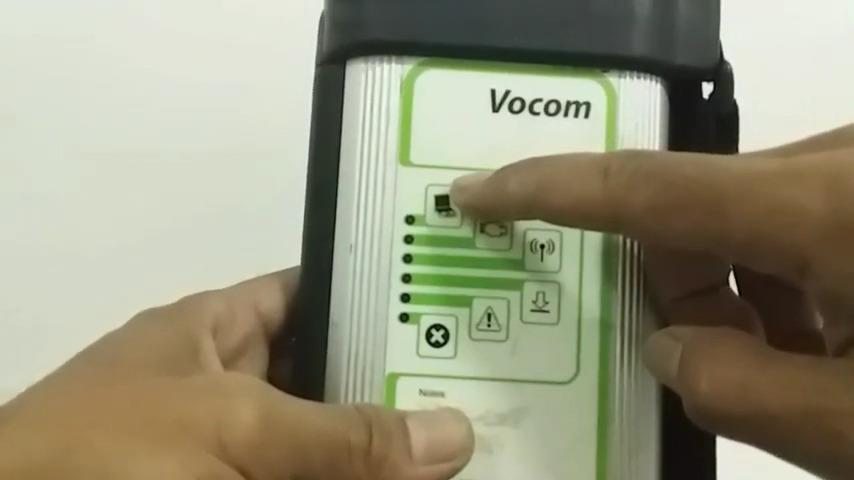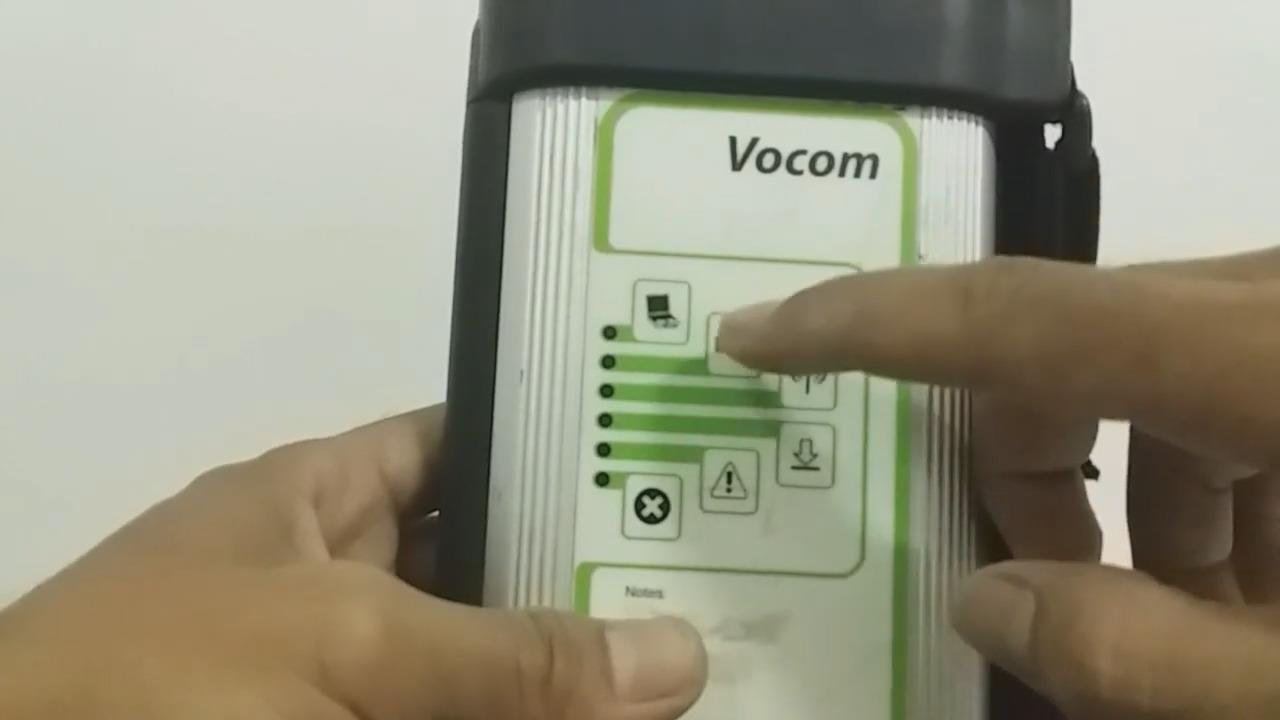 This is a yellow error warning indicator this is a warning temperature indicator, the color is also yellow This is a critical error indicator, the color is red The following is the connecting cable for Volvo trucks to Volvo communication for Volvo Trucks version 2, followed by Volvo Connecting cable for communication to laptop with Volvo Tech Tool software installed Connecting to Volvo communication to USB port on laptop Next connecting cable for Volvo Trucks Volvo Communication for Volvo Trucks version 4.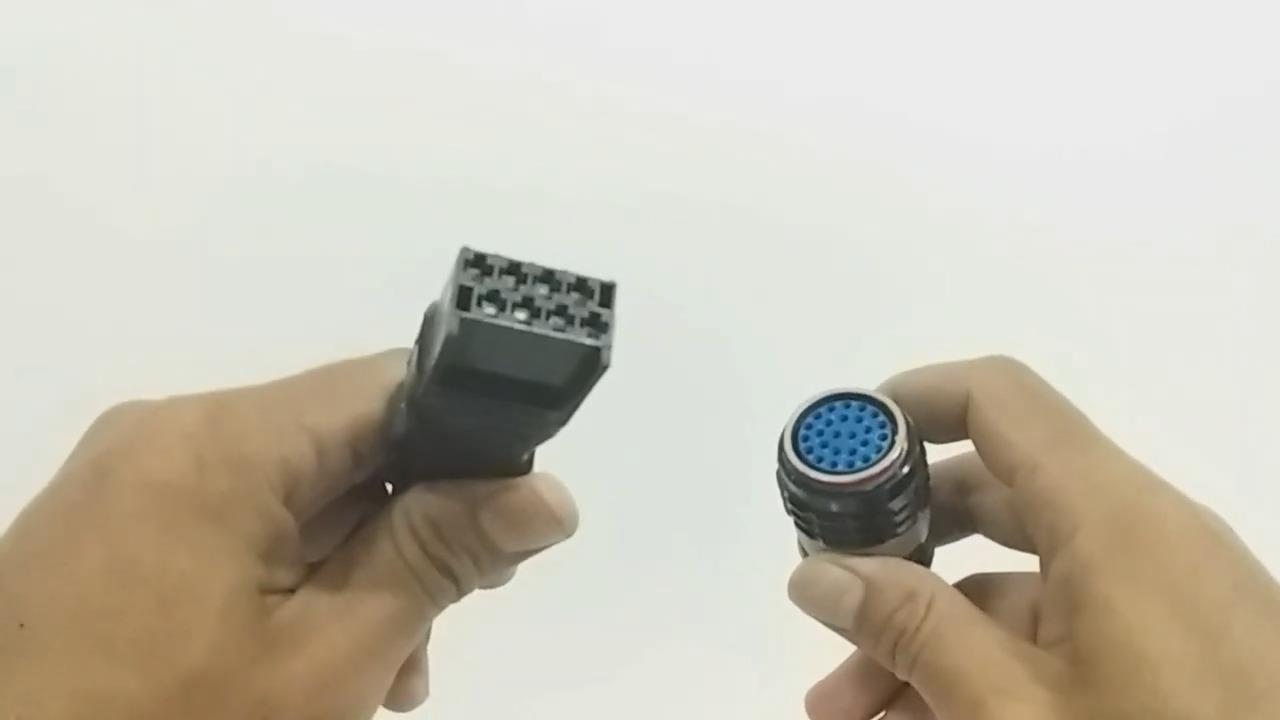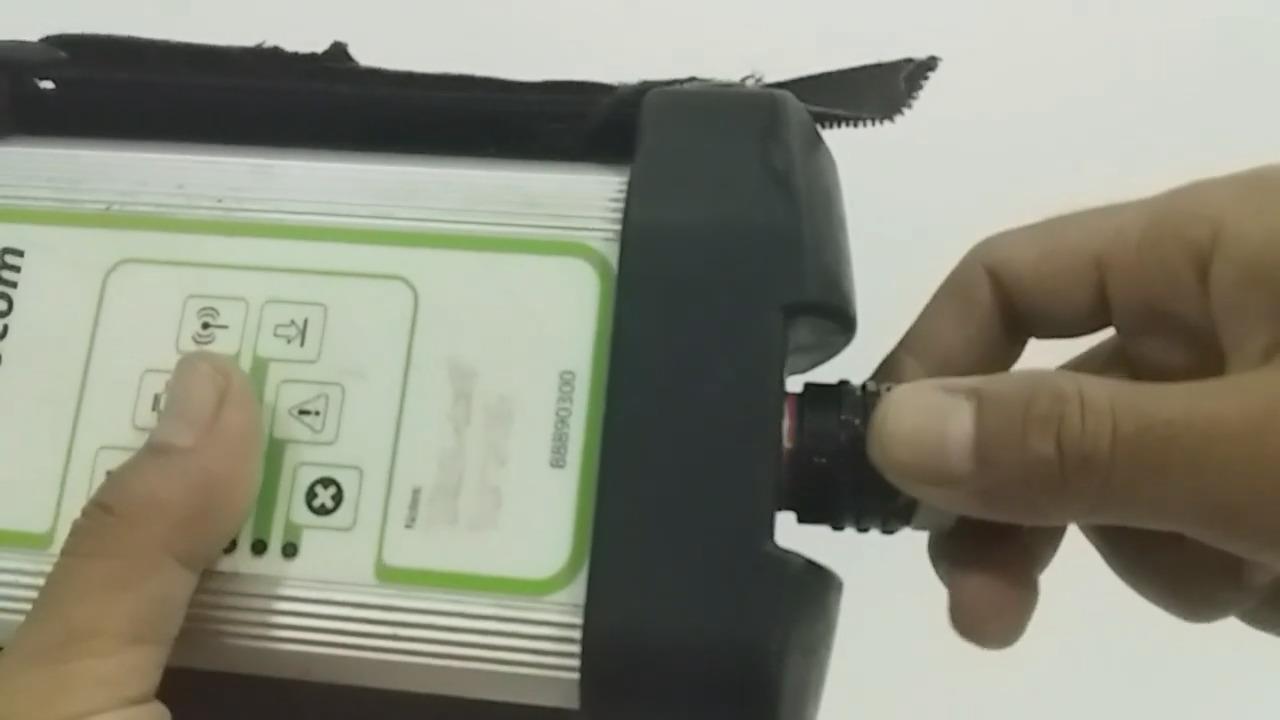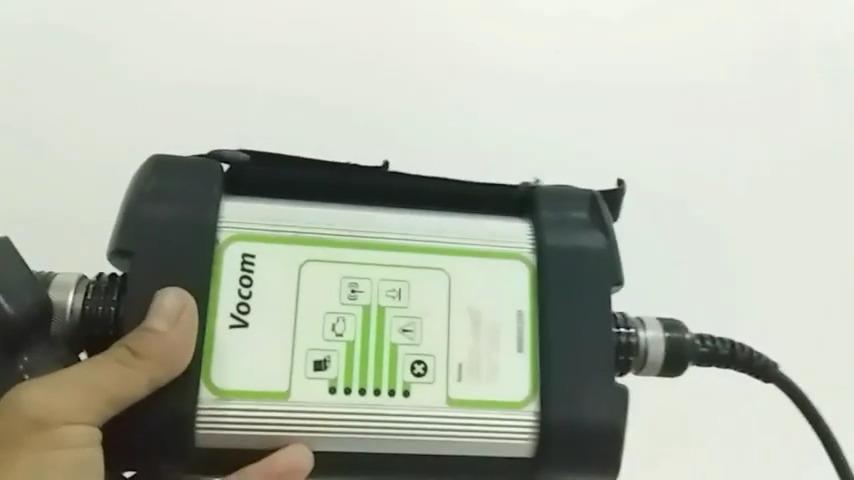 Below are the connecting cables for Volvo communication make sure the yellow marks meet each other then the direction of the arrows must match, if so press the lock on the connecting cable this is a connecting cable and will be installed on the laptop who installed the Volvo Tech Tool software.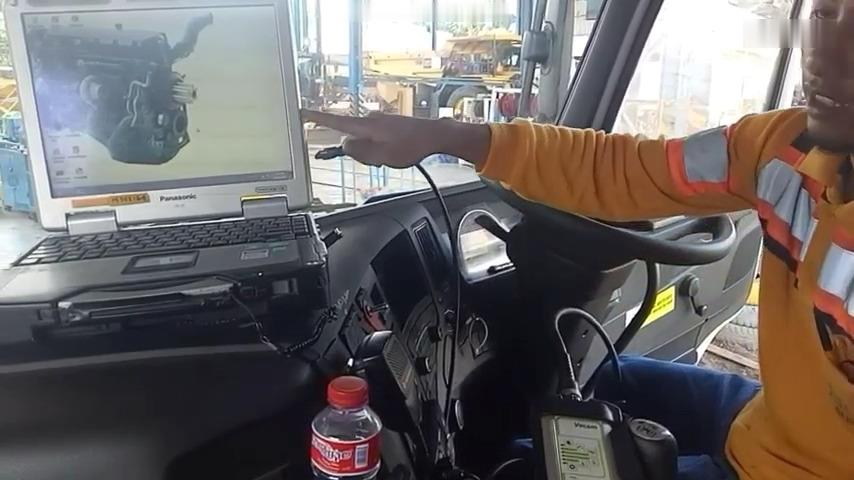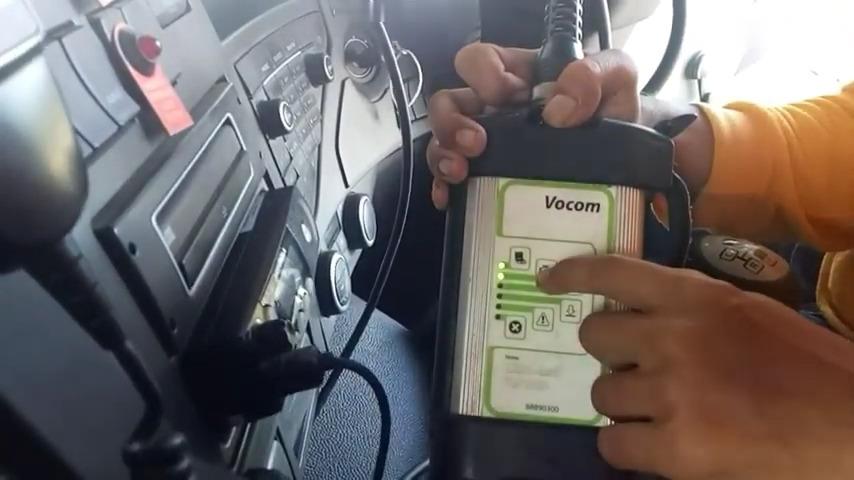 Next we connect the connecting cable, from Volvo Communications to Volvo Trucks this is the connecting cable for Volvo Trucks version 4 it is ready for use in Volvo Trucks The connecting cable on the Volvo Truck is on the operator side and under it is the steering wheel, make sure the connection is secure .
Next we connect the connecting cable to the laptop On the laptop's USB port then we switch contacts Here the USB power light is green and the Power Vehicle light is also green If so, the Volvo Tech Tool It is possible to use a laptop with such a display and then we can double click on the technical tool icon and we wait until the addition process is complete.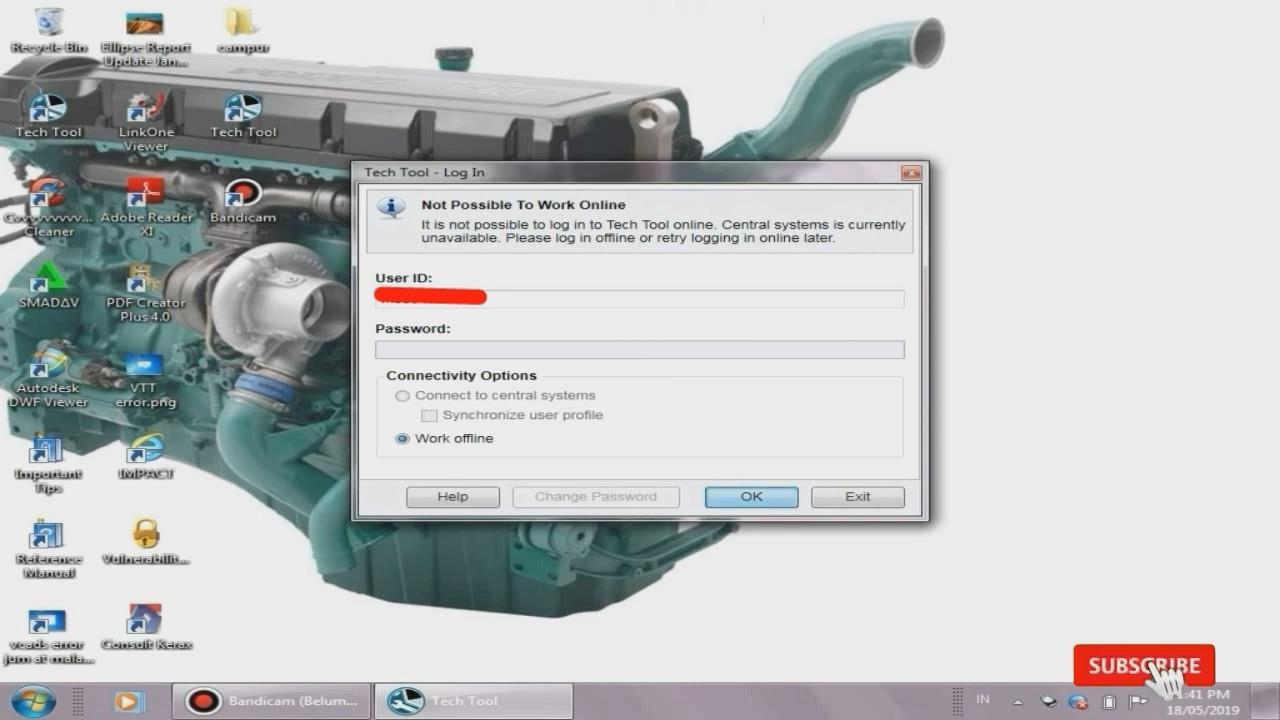 Then we fill in the user id provided by the supplier Then on the connect option we select work offline and click ok Next is the reading process of the Volvo technical tool in the unit we are checking here as an example we fill in AKS 018 in the enter notes We fill out the PPM, then click Start Work and select NO Volvo technical tools are ready for programming, diagnostics, testing and calibration.